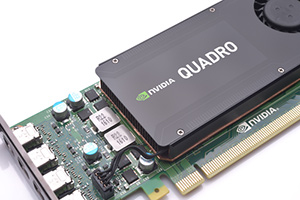 With earnings season halfway over, NVIDIA stock is presenting us with one of the best profit opportunities of the season.
However, the fact that markets are at all-time highs has some investors fearing a pullback. Money Morning Options Trading Specialist Tom Gentile agrees that a pullback is likely, but says that's not a reason to stop investing.
"There's one stock that's worth putting your money on… no matter which direction the markets go from here," Gentile said.
And that is NVIDIA stock…
Still, many Wall Street "experts" don't share Gentile's opinion. In fact, 31 analysts polled by Yahoo Finance have a price target of $103.50 for NVIDIA Corp. (Nasdaq: NVDA) stock. That's 12% lower than today's opening price.
Here's why Gentile disagrees with analysts and why he sees NVIDIA stock climbing from here…
Why NVIDIA Stock Is Rated "Buy"
In the past year, NVIDIA stock has risen 364%, making it one of the fastest-growing stocks on the market. With the company exploring new markets and investing in artificial intelligence, growth is expected to continue at over 30% per year.
NVIDIA is an American-based technology company. It designs graphics processing units (GPUs) that are tailored for the gaming market. NVDA is expanding into the auto industry, data centers, and professional visualization.
Trending Now: How my readers are grabbing explosive profits week after week.
This biggest boost to NVIDIA has been the Tegra x1 SoC super chip it is making for the Nintendo Switch. The gaming system is a hybrid of a portable games console and a tablet. Pre-sale numbers of the system indicate that it is already sold out. The high demand for the Nintendo Switch will ensure NVIDIA chips will be in demand as well.
NVIDIA also won over 20 awards at the Consumer Electronics Show last month for its gaming computers. NVDA announced at the show that it has its eye on smart cars and artificial intelligence, both of which will need the company's super chips to work.
While Gentile remains bullish on NVIDIA stock, he says the timing around earnings is particularly important. Here's why…
Get in NVIDIA Stock Before Earnings