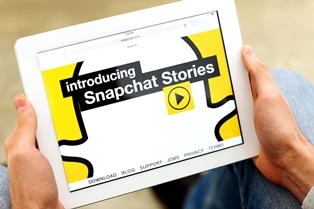 There still isn't a set Snapchat IPO date, but we know one important thing: Snapchat shareholders won't have voting rights.
This is unprecedented, as Snapchat could be the first company to sell non-voting stock in an IPO on a U.S. stock exchange.
According to Fortune, Snapchat shareholders won't have the right to:
Nominate, elect, or replace board members
Submit shareholder proposals
Place pressure on the board to fire the CEO or anyone in management
Approve or block a merger or takeover offer
Know when a large investor has purchased more than 5% of Snapchat stock
In Snap's IPO filing, it says this structure is designed to discourage tactics that can be used in proxy fights.
For instance, activist investors will not be able to buy a large position in the company and place pressure on management to increase shareholder value.
Increasing shareholder value in the short term can come at the expense of long-term profits through cutting research and development projects that are currently unprofitable.
That means CEO Evan Spiegel can focus on creating features and new products that could generate long-term revenue growth.
But if shareholders don't like how the company is run, they won't be able to submit proposals or vote to replace board members.
We know that Money Morning readers still have a lot of questions about investing in Snapchat stock. That's why we created a free Snapchat stock guide.
In it, you will learn:
How Snapchat works
How Snapchat makes money
How much Snapchat is worth
And most importantly, you'll learn how to play the Snapchat IPO. Money Morning Director of Tech & Venture Capital Research Michael A. Robinson has a way to play the Snapchat IPO that limits risk and can maximize your profits.
Here's your free guide, right here.
Follow Money Morning on Facebook and Twitter.