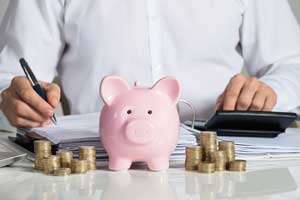 One of the first policy questions that came up after Donald Trump won the Nov. 8 presidential election was what would happen to the U.S. Department of Labor (DOL) fiduciary rule. Recent action from President Trump intended to give us that answer – but instead left us with conflicting details…
The DOL's fiduciary rule requires particular financial advisers who handle retirement accounts to "act in their client's best interest." It's set to start April 10, 2017. It stems from a February 2015 request from then President Barack Obama to update the rules to be fairer for clients. [Go here to read about the difference between acting in a client's best interest and the standard brokers are held to now…]
Donald Trump, during his campaign, called to halt or dismantle the DOL's fiduciary rule. It was part of his push to ban new regulations from federal agencies.
This critique was further pushed by House Speaker Paul Ryan (R-WI), who has criticized the fiduciary rule's complexity and cost to small retirement savers. And according to the Director of Investor Protection at the Consumer Federation of America, Barbara Roper, the Republican-led Congress will "try and make good on its threat to repeal the rule."
That was three months ago. So where are we now?
DOL Fiduciary Rule Finally Gets Delay from Trump – but Not as He Planned
On Friday, Feb. 3, 2017, a draft memorandum the White House intended to send to the secretary of labor made the rounds in media. It stated the Department of Labor was to delay the implementation of its fiduciary rule for 180 days.
It also called for the DOL to conduct a legal and economic review of the law. If the DOL concludes the rule is out of line with the administration's policies, it should take steps to rescind it, according to Reuters.
However, the final executive order President Donald Trump signed that Friday did not include the "delay for 180 days" statement. Since the DOL fiduciary rule is already an effective law – it was published in the Federal Register in June 2016 – it's an overreach of the president's power to enforce such a delay.
Instead, President Trump can direct the DOL to prepare an updated economic and legal analysis of the rule to address three things: whether the rule has harmed or is likely to harm investors due to its provisions; in which ways it has resulted in disruptions within the retirement service industry that may also affect investors or retirees; and whether it is likely to cause an increase in litigation and prices for retirement services.
In response, the DOL filed a notice on Feb. 9, 2017, with the Office of Management and Budget (OMB) to delay the implementation of the fiduciary rule in order to complete its analysis.
According to The National Law Journal, the "OMB reviews generally take 10 to 14 days to review a proposed rule… the notice does not say how long labor regulators plan to delay the fiduciary rule's April 10 compliance day, though 180 days has been widely discussed."
And if after the 180 days the DOL's analysis finds that the rule does affect investors with higher costs, they will publish a proposed rule rescinding the fiduciary rule.
With our initial analysis, it's likely that will be the case…
We Beat the DOL to the Analysis, and the Numbers Aren't Pretty