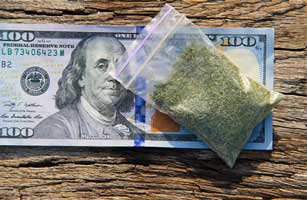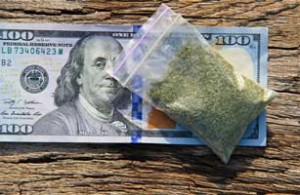 Forward-thinking investors know the marijuana industry is a major profit opportunity. Sales in North America topped $6.7 billion in 2016, and sales are expected to climb to $20 billion or more by 2020.
That's a potential increase of 198% in just four years.
But finding the top marijuana stocks to watch isn't easy, as many pot stocks trade on over-the-counter (OTC) markets.
That's why Money Morning identifies the news each week that could move cannabis stock prices.
And the first stock on our watch list this week is North American Cannabis Holdings Inc.  (OTCMKTS: USMJ).
North American Cannabis has partnered with Puration Inc. (OTCMKTS: PURA) to launch CBD-infused bottled water, according to MMJReporter.com.
USMJ's EVERx brand develops CBD products for sports, wellness, and fitness, but most products are still in development.
This is the first product commercially launched under the EVERx brand name.
The product launch for the CBD water will be on March 2, 2017, at the Arnold Sports Festival in Ohio. There will be over 18,000 athletes competing in 70 different events.
So far in 2017, the USMJ stock price is up over 22%.
Special Report: Cannabis Is the Gold Rush of the 21st Century – 30 Stocks to Invest in Now
Considering the Dow Jones Industrial Average has only climbed 3.74% in 2017, that's impressive.
But these next two pot stocks have performed even better.
One has climbed over 26%, and the other has climbed more than 32% just in 2017…
Top Marijuana Stocks to Watch Now