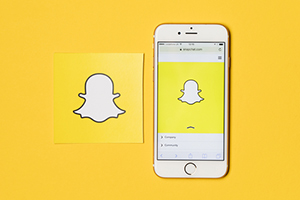 The Snapchat IPO price could be between $14 and $16 per share.
Snap Inc., the parent company of Snapchat, released a regulatory filing today (Feb. 16) that valued the company between $19.5 billion and $22.2 billion.
Snapchat also said it will sell 200 million Class A common stock shares. The shares will trade on the New York Stock Exchange (NYSE) under the symbol SNAP.
The underwriters of the Snapchat IPO have the option to purchase an additional 30 million shares.
According to CNBC, Snapchat expects its net proceeds from the IPO to be between $2.1 billion and $2.3 billion if the underwriters purchase Class A shares. That is on the basis that the SNAP stock price trades for $15 per share.
If SNAP stock trades for $16 per share, Snapchat expects net proceeds will be $3.6 billion.
According to the SEC filing, Snapchat will use its IPO money for working capital, capital expenditures, and operating expenses.
Trending Story: Virtual Reality Stocks: A Beginner's Guide to This $33.9 Billion Market
Snapchat may also use the money to acquire complementary products, services, technologies, or businesses.
However, the tech company said it was not contemplating any acquisitions at this time.
This Snapchat stock news means SNAP could trade as early as March, which is why investors have been asking us if Snapchat stock is a good investment.
So ahead of the public offering, we want to make sure our readers know exactly how to play the Snapchat IPO date…
With the Snapchat IPO Price Revealed, Here's How to Play Snap