Options trading levels are the categories of options trades different investors are authorized to make. A brokerage assigns you one of the four levels based on your answers to a questionnaire.
The levels are:
Level 1: This level of options trading will allow you to write covered calls and protective puts.
Level 2: You can do all of the above AND buy calls or puts and open long straddles and strangles.
Level 3: You can do all of the above AND open long spreads and long-side ratio spreads.
Level 4: You can do all of the above AND use uncovered options, short straddles and strangles, and uncovered ratio spreads.
The reason you need to answer the questionnaire and be assigned an options trading level is so the brokerage can be assured you are not going to enter into trades that you do not understand. This is their way of absolving themselves of responsibility if an investor loses a lot of money.
To be assigned an options trading clearance level, you will need to answer questions about the following topics…
Personal Finances: These questions include basic information about yourself, your employment, annual income level, net worth, and your liquid net worth. Many are tempted to exaggerate these numbers to make it look like you make more money. However, these things are all easy to verify and could result in you not receiving clearance.
Investment Objectives: The choices for your objective will range from income on the conservative side to speculation on the aggressive side. In order to qualify for the higher options trading levels, you will want to apply for speculative trading. You may not be ready to enter into more advanced trades right now, but you want to have the clearance to do so when you are ready.
Options Strategies: With these questions, the broker is looking to see the options strategies that you are familiar with. The more you can check off, the higher your options trading clearance will be. To help you become familiar with the options strategies, we put together a free "how to" guide.
Trading Strategies: Again, this section is looking to see how many and the types of strategies you are familiar with. The more you can check off, the better, because you will be given a higher options trading level.
Trading Experience: This section sometimes makes people panic. You will be asked about your experience trading stocks and options. If you don't have much experience, it's okay. Think about what you plan on doing and add that to your experience section as well.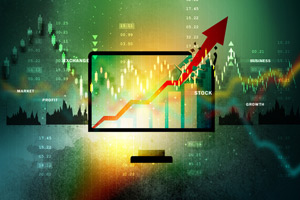 The answers to the questionnaire will help your brokerage determine what options trading level you will have the ability to participate in.
While the wording may be different depending on the brokerage, the levels are standard. The goal is to get the highest level possible so that when you are comfortable, you can begin trading more advanced options strategies.
Editor's Note: To help you qualify for the highest options trading level possible, we put together a free options trading guide.
Follow Money Morning on Facebook and Twitter.