Why trade options? That's actually a common question among new traders. The reasons to trade options include:
Limiting risk
Performing short-term trades
Spending less on initial investment outlays
Larger upside potential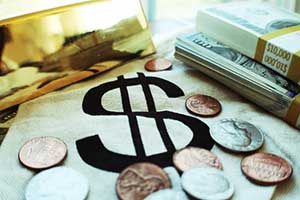 Most people don't think about limiting risk when they think about options, but that was the reason they were created. Options trades allow you to hedge your bets or make a bet on the stock price movement with less upfront money invested.
Because you are not buying the stock, but instead buying the right to buy a stock, the upfront investment is much smaller than investing directly in the stock.
With the smaller upfront cost comes the ability to earn a higher percent gain in response to a small movement in the stock price.
The money invested will also be tied up for only a short period of time since options trades expire in weeks or months as opposed to investing in stocks for years.
To help you get started trading options we put together a free "how to" guide. It covers everything from how to get started to the different kinds of options trades.
Follow Money Morning on Facebook and Twitter.