Here's a list of 10 cheap silver stocks under $10 trading on the U.S. stock market today…
| | | |
| --- | --- | --- |
| Company (Ticker) | Share Price | Year-to-Date Return (as of March 1) |
| First Majestic Silver Corp. (NYSE: AG) | $8.80 | +15.6% |
| Tahoe Resources Inc. (NYSE: TAHO) | $8.63 | -8.6% |
| Coeur Mining Inc. (NYSE: CDE) | $8.29 | -8.9% |
| Fortuna Silver Mines Inc. (NYSE: FSM) | $5.56 | -1.6% |
| Hecla Mining Co. (NYSE: HL) | $5.50 | +5% |
| Klondex Mines Ltd. (NYSE: KLDX) | $5.43 | +16.3% |
| Endeavour Silver Corp. (NYSE: EXK) | $4.19 | +19% |
| Turquoise Hill Resources Ltd. (NYSE: TRQ) | $3.33 | +2.8% |
| Avino Silver and Gold Mines Ltd. (NYSE: ASM) | $1.82 | +32.1% |
| Almaden Minerals Ltd. (NYSEMKT: AAU) | $1.13 | +17.7% |
Because all of these silver stocks are cheap, they are all highly speculative. That means we don't recommend them as silver stocks to buy.
But we do recommend investing in physical silver in 2017. That's because Money Morning Resource Specialist Peter Krauth's new forecast sees silver prices hitting a high-water target by the end of the year.
One factor behind Krauth's bullish silver price target is rising inflation. With the inflation rate currently at a five-year high of 2.5%, investors could worry that higher inflation will hurt the stock market. If the stock market takes a dip, investors will buy safe havens like silver to hedge against market volatility.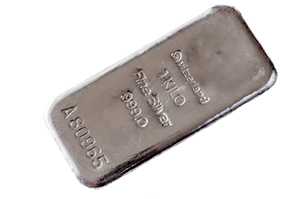 Another bullish factor is an increasing volume of silver long positions in 2017. According to reports from the Commitments of Traders (CoT), the number of silver long positions – which indicate traders are bullish on long-term silver prices – stood at 200,775. That's a 29.6% increase from 154,941 positions in January.
But these are just two of the many bullish factors for silver prices in 2017…
Here's our updated 2017 silver price prediction, which shows the metal posting strong double-digit gains by the end of the year…
Follow us on Twitter and like us on Facebook.