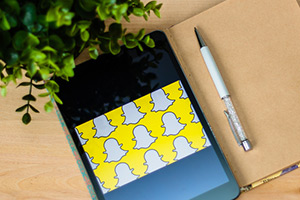 The Snapchat IPO release date is expected to be March 2, 2017.
Snap Inc., the parent company of Snapchat, will trade on the New York Stock Exchange (NYSE).
The official listing will be Snap Inc. (NYSE: SNAP).
But before investing in Snapchat stock, investors need to be careful for two reasons…
Investing in SNAP Stock on the Snapchat IPO Release Date
First, some investors have already confused Snap Inc. (NYSE: SNAP) with Snap Interactive Inc. (OTCMKTS: STVI).
Eager Snapchat investors sent the STVI stock price skyrocketing from $4.60 per share on Feb. 3 to $10 per share on Feb. 6.
That's a 117.39% increase in just three days.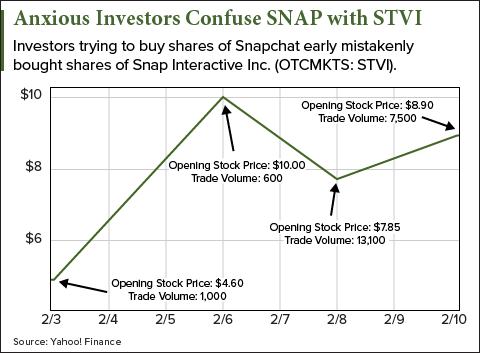 To avoid this mistake, Money Morning readers who want to invest in Snapchat stock need to buy SNAP.
But the second reason to be cautious is the most important: Snapchat isn't profitable.
In 2016, Snapchat lost $514.6 million.
Trending: Top 10 207 IPOs to Watch
And in the Snapchat IPO filing, Snapchat said it may never be profitable.
But for investors who understand the risks, Money Morning Director of Tech & Venture Capital Research Michael A. Robinson has a way to maximize gains and limit downside.
You can find out everything you need to know about Snapchat before the IPO date, right here.
Up Next: Virtual Reality Stocks: A Beginner's Guide to This $33.9 Billion Market
Follow us on Twitter @moneymorning and like us on Facebook.