The date for the Winklevoss Bitcoin ETF IPO (initial public offering) has not yet been determined.
The IPO date of the Winklevoss Bitcoin Trust (BATS: COIN) – the fund's official name – can't be set until the Securities and Exchange Commission (SEC) approves a rule change that will allow the ETF to begin trading. The deadline for that decision is March 11.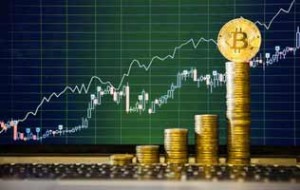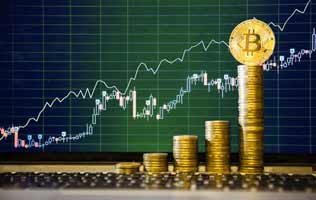 The rule change was filed by the BATS BZX Exchange. It's needed because the Winklevoss Bitcoin ETF is based on a digital, not a physical, commodity. That sets it apart from previous commodity-based ETFs, such as the SPDR Gold Trust ETF (NYSE Arca: GLD).
If the SEC does approve the rule change, the Winklevoss Bitcoin Trust IPO would launch as soon as it could, likely within a matter of months.
Should the SEC reject the rule change, the Winklevoss Bitcoin ETF IPO would be delayed indefinitely. It would also delay the launch of any Bitcoin ETF IPO…
What Happens If the SEC Turns Down the Winklevoss Bitcoin ETF
Two other Bitcoin ETF candidates, the Solid X Bitcoin Trust and the Bitcoin Investment Trust (OTCMKTS: GBTC), have similar requests for rule changes awaiting SEC approval. The BIT has traded since May 2015 but is only open to accredited investors.
Rejection of the Winklevoss ETF almost certainly would doom the others.
Bitcoin expert Vinny Lingham, who serves on the board of the Bitcoin Foundation, believes the odds of SEC approval of the first Bitcoin ETF are less than 15%.
"The role of the SEC is really to protect the public," Lingham wrote in a recent blog post. "I don't think that allowing an ETF as Bitcoin reaches the previous all-time high is a good idea, especially given the risks that Bitcoin still faces."
Don't Miss: This tiny $5 company just passed each of the seven benchmarks in this secret stock-picking method. Learn how to get in before its revenue surges an estimated 4,709%. Read More…
An SEC rejection doesn't mean we'll never see a Bitcoin ETF, though. At some point down the road – a year, maybe two – either the Winklevoss Bitcoin Trust or one of the other Bitcoin ETF contenders will try again.
At that point, the Bitcoin market presumably would be more stable and less of a concern to the SEC.
"Overall, I'm not against the idea of the ETF ," Lingham said. "I think it will be a good thing but I don't believe that 2017 is the year for it. Once Bitcoin gets into the $3,000- to $5,000-range (hopefully in the next year or so) and the volatility continues to drop, then I believe we can expose it to retail investors."
But if the SEC decides the risk is acceptable now, the Winklevoss Bitcoin ETF will be the first to win approval – if only because it has the earliest deadline.
And from its S-1 filing, we already know a good deal about what a Winklevoss Bitcoin ETF IPO would look like…
What to Expect from a Winklevoss Bitcoin ETF IPO