Here's a list of the top 10 penny stocks to watch in March, which includes the biggest gainers last month…
| | | |
| --- | --- | --- |
| Penny Stock | Current Stock Price | February 2017 Return |
| Zosano Pharma Corp. (Nasdaq: ZSAN) | $2.56 | +123.3% |
| Bellerophon Therapeutics Inc. (Nasdaq: BLPH) | $1.25 | +113.8% |
| Peregrine Pharmaceuticals (Nasdaq: PPHM) | $0.59 | +101.7% |
| Galectin Therapeutics Inc. (Nasdaq: GALT) | $1.79 | +91.9% |
| Bioanalytical Systems Inc. (Nasdaq: BASI) | $1.58 | +90.6% |
| CymaBay Therapeutics Inc. (Nasdaq: CBAY) | $3.50 | +89.8% |
| Vermillion Inc. (Nasdaq: VRML) | $2.56 | +86.3% |
| Naked Brand Group Inc. (Nasdaq: NAKD) | $2.16 | +76% |
| Eyegate Pharmaceuticals Inc. (Nasdaq: EYEG) | $2.63 | +73.9% |
| Benitec Biopharma Ltd. (Nasdaq ADR: BNTC) | $2.60 | +59.9% |
The best-performing penny stock – Zosano Pharma Corp. – soared an incredible 123.3% from Feb. 1 to Feb. 28. To put those gains into perspective, that's more than five times the S&P 500's 23% climb in the last 12 months.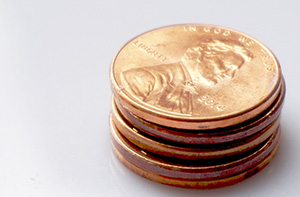 Those market-crushing gains are why we're bringing you this list of the top penny stocks of February, to see if they score even bigger returns in March.
But remember, this list is just a tracking metric. We don't recommend buying any of these top 10 penny stocks without performing extensive research into the company's financials.
Want to Make Money? Here's how to make over $100,000 starting with a small amount of money… rolling stocks over and over again. Click here for this proven investing method…
That's why Money Morning Chief Research Analyst Sid Riggs has done all the leg work for you and found one of the best penny stocks to buy right now. Admittedly, shares of this firm are more expensive than your average penny stock. But Riggs – whose proven track record includes recommending a small-cap fund in October that's since posted double-digit returns – guarantees it's worth the few extra bucks for three important reasons:
The company sells its products to several exploding markets, including solar energy and digital media.
The firm recently posted a huge earnings beat for the fourth quarter, surpassing analyst expectations by 86%.
Shares of the company are up 24% year to date, more than triple the 6.7% rise in the Dow Jones Industrial Average. And that's just the start.
Here's one of the best stocks to buy in 2017…
The Best Small-Cap Stock to Buy in 2017