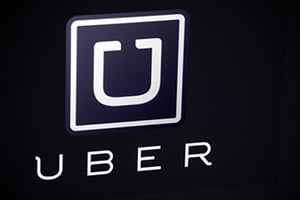 Will Uber go public in 2017? Right now, the answer appears to be no.
In June 2016, Uber CEO Travis Kalanick said he would delay the IPO as late as possible.
The reason?
Kalanick wants to make Uber stock more valuable for private shareholders before going public. And right now, the ride-hailing app is increasing its value through growing net revenue.
Uber reportedly generated $2 billion in net revenue for 2015.
For 2016, net revenue was expected to climb to $5.5 billion. That's a revenue increase of 175% in just one year.
Despite that soaring revenue, Uber is still far from profitable…
Uber lost $2.2 billion in 2015, and those losses were expected to climb to $3 billion in 2016.
| | | |
| --- | --- | --- |
| Year | Uber Net Revenue | Uber Losses |
| 2014 | $495.3 million | $671.4 million |
| 2015 | $2 billion | $2.2 billion |
| 2016 | $5 billion | $3 billion |
While we don't have exact spending totals, according to TechCrunch, Uber is spending most of its money on:
Developing self-driving cars
Growing its food delivery business
Paying drivers and employees
Lawsuits and lobbying
So Kalanick still needs time to make his company profitable before an official Uber IPO date.
Trending Story: 5 VR Stocks to Buy for Long-Term Gains
But he may need to go public sooner rather than later…
That's because Uber's competitors are growing at an alarming rate. According to The Wall Street Journal, ride-hailing service Lyft is seeking another $500 million round of investments. That could potentially value Lyft between $5.5 billion to $6 billion.
If Lyft goes public before Uber, it can use the IPO money to increase marketing and cut into Uber's market share.
And that's not even the biggest threat that Uber is facing ahead of an IPO.
His name is Elon Musk…
The Biggest Threat Before Uber Goes Public