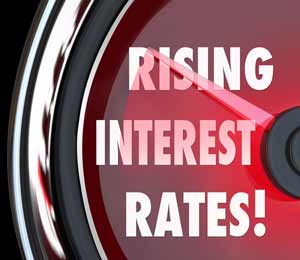 Will the Fed raise interest rates in March 2017? Right now, CME Group's FedWatch tool, which is a gauge of the market's expectations, places the odds of a rate hike at 88.6%.
And investors are expecting a rate hike in March for two reasons...
First, Fed officials said in December 2016 they want a total of three rate hikes in 2017. There has already been one FOMC meeting in January 2017 (where rates were left unchanged), which leaves seven more meetings for Chair Janet Yellen to increase rates.
Yellen could space out the hikes in three-month intervals, raising rates in March, July, and December 2017.
Sign up for SMS so you never miss special events, exclusive offers, and weekly bonus trades.
The second reason markets expect a
March 2017 rate hike
is the comment Yellen made on March 3.
Yellen said if employment levels and inflation meet expectations, the Fed will most likely raise interest rates.
So the only major economic data that could deter FOMC members from raising rates is the February jobs report, which will be released on March 10.
Analysts are expecting 195,000 new jobs were created in February, with an unemployment rate of 4.7%. If the February job totals fall in line with expectations, the Fed would most likely proceed with a rate hike.
And while the words "FOMC meeting" and "rate hikes" will dominate headlines over the next few weeks, there will be very little coverage on how an interest rate hike affects your money.
That's why today, we wanted to make sure Money Morning readers know exactly what to expect after the Fed raises rates...
How Raising Interest Rates Affects Your Money