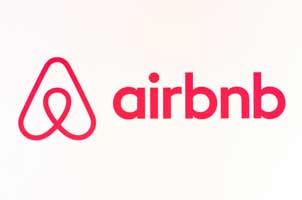 Retail investors are fascinated with IPOs, since many believe massive profits can be made from high-profile tech companies going public.
That's why our readers have been asking, "Will the Airbnb IPO happen in 2017?"
The Snap Inc. (NYSE: SNAP) IPO has created optimism that more tech companies will go public, but there isn't any real reason to believe Airbnb will go public in 2017.
Back in November 2016, Airbnb CEO Brian Chesky told Wired his company didn't plan on going public "in the near term."
While there is no official Airbnb IPO date, the company will go public eventually if it continues to grow. And retail investors will undoubtedly rush into the stock hoping to make a fortune off the next hot IPO.
Unfortunately, retail investors will never get rich on the day of a public offering…
You Won't Get Rich from the Airbnb IPO
On the Snapchat IPO date, retail investors were bombarded with headlines about the massive profits being made.
Some variation of "Snapchat Stock Soars" was the title of almost every article written about Snapchat on March 2.
And it's true SNAP stock soared 44% from the IPO offering price.
But it wasn't retail investors who made those massive profits…
Want to Make Money? Here's how to make over $100,000 starting with a small amount of money… rolling stocks over and over again. Click here for this proven investing method…
You see, big banks and large institutions were offered Snapchat stock at $17 per share before SNAP stock was available to the public. Everyone else had to wait to buy shares of the social media company for $24 when it opened to the public.
So while those insiders made 44% on the first day of trading, retail investors made a profit of just 2%.
Today, SNAP stock opened at $22.03 per share. That means the average investor has already lost 8.2% on their investment, while insiders have still profited 29% from their $17 per share investment.
That get-rich-quick payoff from new tech IPOs simply isn't there for retail investors.
However, there is a safer way to own tech stocks that are changing the world around us and creating new wealth along the way.
"American high-tech and life-sciences firms have pushed the market higher and higher since the end of the financial crisis. Just as they have done throughout our nation's history," Money Morning Director of Tech & Venture Capital Michael A. Robinson said on Oct. 11, 2016.
And on that date, Robinson provided Money Morning readers with a strategy to cash in on the tech sector without purchasing risky IPOs.
In fact, investors who followed his advice have watched their investment climb 15% since Oct. 11, 2016.
But if you missed out, that's okay.
"Along the way, you'll also be adding steadily to your net worth with the greatest wealth machine the world has ever known – and what continues to make this nation great – American technology," Robinson said.
You see, as tech companies create new products that generate billions of dollars, you'll keep profiting.
Here's everything you need to know…
Avoid the Airbnb IPO Date and Buy This