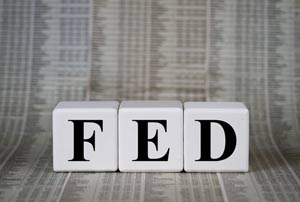 The next Fed meeting in 2017 will start on Tuesday, March 14, and end on Wednesday, March 15.
In the upcoming March FOMC meeting, Chair Janet Yellen and the rest of the U.S. Federal Reserve are expected to raise interest rates by 0.25%.
As of today (March 9), CME Group's FedWatch Tool places the odds of an interest rate hike at 90.8%.
Here's why the markets are so sure the Fed will raise interest rates...
Expect an Interest Rate Hike at the Next Fed Meeting
In December 2016, the Fed said it wanted to raise interest rates three times in 2017. In the January FOMC meeting, the Fed left interest rates unchanged.
That means there are only seven more meetings for the Fed to raise rates if it wants to hit its target of three rate hikes.
| | | |
| --- | --- | --- |
| Month | Date | Event |
| March | 14-15 | FOMC Meeting (March) |
| May | 2-3 | FOMC Meeting (May) |
| June | 13-14 | FOMC Meeting (Junw) |
| July | 25-26 | FOMC Meeting (July) |
| September | 19-20 | FOMC Meeting (Sept.) |
| October/November | 31-1 | FOMC Meeting (Oct./Nov.) |
| December | 12-13 | FOMC Meeting (Dec.) |
Investors are also expecting an interest rate hike because of the perceived strength of the U.S. economy.
In January 2017, the United States added 227,000 new jobs. That exceeded analysts' expectations of 180,000 jobs by 26.11%. Also, the Fed will take into account the fact the Dow Jones Industrial Average has skyrocketed 13.79% since the election of President Donald Trump.
Don't Miss: Trump's Secret Weapon Set to Foil China's Master Plan
The Dow crossed 20,000 for the first time ever on Jan. 25, 2017. And on March 1, the Dow set a new record with an intraday high of 21,169.111.
That's a sign investors are confident in the economy.
So all the signs point to a March rate hike. But there is one reason the Fed might keep interest rates unchanged.
Here's what could stop the Fed from raising interest rates in March 2017...
The One Factor That Could Prevent a March 2017 Rate Hike
[mmpazkzone name="in-story" network="9794" site="307044" id="137008" type="4"]
One of the few reasons that could prevent the Fed from raising interest rates in 2017 is a weak February jobs report.
Yellen said on March 3 that if inflation and employment levels meet the Fed's expectations, interest rates will most likely be raised.
Currently, analysts are expecting 195,000 new jobs will be created in February. The unemployment rate is expected to be 4.7%, which would be slightly lower than January's 4.8% unemployment rate.
The Fed hasn't provided a range on what it expects for the new jobs total. But you can expect the range to be within 10% of expectations...
In December 2016, analysts expected 175,000 new jobs would be created. However, only 156,000 jobs were created, which was 10% lower than what was expected.
And even though it didn't meet expectations, the Fed still raised rates on Dec. 14, 2016.
The Bottom Line: The markets expect the Fed to raise interest rates in March. One of the few reasons why that wouldn't happen is a weak February jobs report, which will be reported on March 10, 2017.
Rare Gold Anomaly: The first time it created $1.25 billion in new wealth virtually overnight. The second time, it created a cash windfall of $6 billion - both times making in-the-know investors flat-out millionaires. And it's about to happen again, only this time we expect the cash windfall to reach $13 billion. If you take advantage of this rare gold anomaly right now, you, too, could walk away a millionaire. Details here...