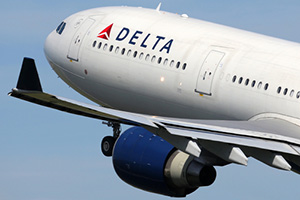 The top stocks to watch today (Friday) are Delta Air Lines Inc. (NYSE: DAL), biopharmaceutical company TG Therapeutics Inc. (Nasdaq: TGTX), and data communications company Finisar Corp. (Nasdaq: FNSR).
The debt ceiling, which was suspended in October 2015, will be reinstated on March 15. Once this happens, Congress will have to raise the debt ceiling or the Treasury Department will have to implement "extraordinary measures" to avoid defaulting on debt.
To prevent debt ceiling issues, Treasury Secretary Steven Mnuchin wrote letters to Congress asking them to raise it. Mnuchin wants the debt ceiling raised by midnight on March 17 to avoid having to enact measures that prevent the federal government from defaulting or not paying its bills.
But before that happens, we will know if the Winklevoss Bitcoin ETF will be approved. Today is the last business day before tomorrow's deadline for a ruling. If the deadline passes without a ruling, then the ETF will automatically get the green light.
Now that we know what's moving markets, here are three top stocks to watch today...
Top Stocks to Watch Today: Delta Air Lines Inc. (NYSE: DAL)
Delta stock is down 0.5% in early morning trading on news of a fine from the federal government.
Don't Miss: Trump's Secret Weapon Set to Foil China's Master Plan...
The U.S. Department of Transportation is fining Delta $90,000 because the airline did not provide adequate food service on four flights that experienced lengthy tarmac delays. Two flights occurred in July and were out of John F. Kennedy International Airport in New York. The other two flights were out of Atlanta's Hartsfield-Jackson International Airport.
DAL stock is currently trading at $47.25 a share for a decrease of 4% year to date (YTD).
Top Stocks to Watch Today: TG Therapeutics Inc. (Nasdaq: TGTX)
TG Therapeutics stock is down almost 1% in early morning trading.
The company released a disappointing earnings report for Q4. Analysts expected earnings per share (EPS) to be -$0.31, but TG Therapeutics reported losses of $0.48 per share.
These disappointing earnings come after positive results from its leukemia treatment trial on Monday.
TGTX shares are up 157% YTD and are trading at $11.80 a share.
Top Stocks to Watch Today: Finisar Corp. (Nasdaq: FNSR)
Finisar stock is down over 16% in early morning trading after posting a disappointing earnings report. Finisar provides the optical-electrical hardware needed to network electronic equipment.
The company reported EPS of $0.59, below the expected $0.61 EPS. Last year, the company reported EPS of $0.25 for the same quarter.
Revenue also missed expectations. The company reported revenue of $380.60 million, while expectations were set at $389.69 million.
Currently, FNSR stock is trading at $34.90 for a gain of 33% so far this year.
An $80 Billion Cover-Up? Under the watchful eye of Congress, the government will soon be implementing a controversial plan that threatens the retirement of millions of Americans. And they're using an obscure loophole buried in Title 29 of the US Labor Code to do it. If you have a 401(k), IRA, or any type of retirement account, this could cause you to miss out on $68,870 or more. Learn more...