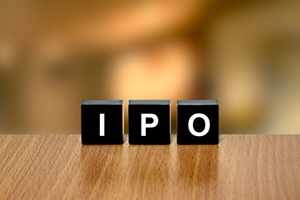 The IPO market has been quiet in March, outside of Snap Inc. (NYSE: SNAP), with only five companies going public.
But that will change this week as we have four IPOs to watch for the week of March 13.
The first IPO to watch this week is Canada Goose Holdings (NYSE: GOOS).
Canada Goose was founded in Toronto in 1957 under the name Metro Sportswear Ltd., and it specializes in producing woolen vests, raincoats, and snowmobile suits.
While the headquarters are still in Toronto, the Artic luxury apparel group is growing in popularity across the United States. Canada Goose jackets were worn by Nicholas Cage in "National Treasure," Jessica Alba in "Good Luck Chuck," and Kate Beckinsale in "Whiteout."
Model Kate Upton also wore a Canada Goose parka in the 2013 Sports Illustrated Swimsuit Edition.
The company expects to raise $223 million. GOOS will have a dual-listed IPO on the NYSE and Toronto Stock Exchange (TSX), and shares are expected to be priced between $14 and $16 per share.
But GOOS isn't the only IPO to watch this week…
IPOs to Watch This Week No. 3: ProPetro Holding (NYSE: PUMP)
ProPetro Holding (NYSE: PUMP) is an oil field services company based in Texas.
Founded in 2005, ProPetro provides hydraulic fracturing to gas companies and leading upstream oil companies.
It also provides:
Cementing
Acidizing
Coiled Tubing
Flowback
Surface Air Drilling
ProPetro has 10 hydraulic fracturing units, and it has purchased two additional units that are scheduled for delivery and deployment in April and June 2017.
Want to Make Money? Here's how to make over $100,000 starting with a small amount of money… rolling stocks over and over again. Click here for this proven investing method…
The PUMP IPO could raise $350 million, and PUMP shares are expected to price between $16 and $19 per share.
And the next company to watch on our 2017 IPO list this week is a global leader in packaging solutions looking to raise $300 million…