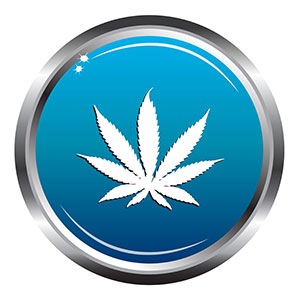 Marijuana sales are booming, which is helping the top marijuana stocks skyrocket. And the savvy investors who have been at the front of this trend are banking massive profits.
So far in 2017, the Dow Jones Industrial Average is up just 5.57%. So even though Wall Street is excited about indexes trading at record levels, the returns of a fund tracking the Dow's performance aren't as phenomenal as one would expect.
However, the top two marijuana stocks to watch this week are up 35.25% and 63.53% in 2017, respectively.
The first marijuana stock to watch this week is InMed Pharmaceuticals Inc. (OTCMKTS:
IMLFF
).
On March 12-14, ROTH Capital Partners will host the 29th Annual ROTH Conference. This conference features presentations from public and private companies working in the small and mid-cap space.
And on March 8, InMed Pharmaceuticals announced its CEO, Eric A. Adams, will be presenting.
According to InMed Senior Vice President of Investor Relations, the ROTH Conference "does a wonderful job introducing small and mid-cap companies to institutional investors who are focused on these emerging opportunities."
Institutional investors, private-equity investors, and venture capitalists all attend the event to learn about new investment opportunities.
This will help increase InMed's brand awareness, which could help the stock price rise. That's because when trading volume increases, the stock price can rise because there are more buyers who may be willing to pay more for the stock.
IMLFF has an average trading volume of 845,691, according to Yahoo Finance. However, other cannabis therapeutic companies have much higher trading volumes.
Special Report: Cannabis Is the Gold Rush of the 21st Century - 30 Stocks to Invest in Now
For example, Insys Therapeutics Inc. (Nasdaq: INSY) has an average trading volume level of 1.08 million shares. Cara Therapeutics Inc. (Nasdaq: CARA) has an average trading volume of 1.7 million shares.
So after the presentations, keep IMLFF on your watch list to see if there is more interest.
The IMLFF stock price has climbed 63.53% in 2017, which is more than 10 times the performance of the Dow. However, IMLFF opened this morning at $0.27 per share, and we know most investors aren't comfortable investing in penny stocks.
That's why the next pot stock we're watching this week is traded on the Nasdaq. And according to one-year price targets, this stock could climb 50.83%...
This Marijuana Stock Could Net You a 50% Return