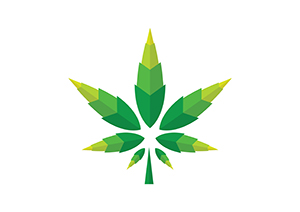 Should I buy a marijuana ETF? On Feb. 16, the ETF Managers Trust filed paperwork for what would be the first marijuana-based ETF.
According to the paperwork, the marijuana ETF would invest in medical marijuana companies that produce or sell products from hemp. The ETF would also be listed as Emerging AgroSphere ETF.
And for risk-averse investors, this could be the safest way to play the booming $6.7 billion marijuana industry in North America...
The Benefits of Investing in a Marijuana ETF
Sign up for SMS so you never miss special events, exclusive offers, and weekly bonus trades.
A marijuana ETF would provide diversification, which limits the risks associated with owning just one cannabis stock.
As an example, let's say a marijuana ETF holds three stocks: OrganiGram Holdings Inc. (OTCMKTS: OGRMF), Canopy Growth Corp. (OTCMKTS: TWMJF), and Mentor Capital Inc. (OTCMKTS: MNTR).
The OGRMF stock price is down 14.88% in 2017. But so far in 2017, the TWMJF stock price has climbed 19.06%, and the MNTR stock price has climbed 116.04%.
That means even though OGRMF is down for the year, the average return of those 3 stocks is over 40%.
And while the ETF provides more diversification than investing in just one stock, it's still easy to invest in. The ETF will have a ticker symbol just like a regular stock, and investors can monitor daily price changes. An ETF also allows investors to trade options, just like a regular stock.
Unfortunately, we don't have any updates about the filing right now.
But through our free Profit Alert service, we will update Money Morning readers with new developments for this marijuana ETF.
Plus, there's still a way to play the booming marijuana industry for risk-adverse investors right now.
While this isn't a firm recommendation, this new opportunity is expected by analysts to provide returns of nearly 40% in the next year. Remember, marijuana investing is still speculative.
That's why we wanted to make sure it was on your radar...
How to Play the Marijuana Industry in 2017