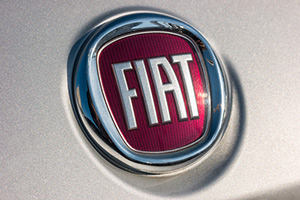 The top stocks to watch today (Wednesday) are AT&T Inc. (NYSE: T), Xerox Corp. (NYSE: XRX), and Fiat Chrysler Automobiles NV (NYSE: FCAU).
Today is the day we will find out if the Fed raises interest rates. At 2:30 p.m., U.S. Federal Reserve Chair Janet Yellen will have a press conference to announce whether rates will increase and what to expect with future rate hikes.
While the probable rate hike has received a lot of attention over the past week, another major news story has not received the same attention...
That other thing is the debt ceiling being reinstated today. It will be reinstated at the current debt level of about $20 trillion. If the debt ceiling is not raised by Congress in the next few days, the Treasury will need to cut nonessential spending to continue funding the government and prevent a default.
Now that we know what's moving markets, here are the three top stocks to watch today...
Top Stocks to Watch Today: AT&T (NYSE: T)
AT&T stock is up 0.2% in early morning trading after its acquisition deal for Time Warner Inc. (NYSE: TWX) was approved by the European Commission.
Urgent: For only the third time in 20 years, a metal more rare and more exotic than gold is about to make stock market history. And it's poised to make early investors a lot of money. Get the full story.
Despite European approval, AT&T will still need approval from the U.S. Department of Justice. The Department of Justice is likely to give the go ahead as long as there are no concerns with limiting competition.
Sign up for SMS so you never miss special events, exclusive offers, and weekly bonus trades.
However, U.S. approval may be tougher to come by as President Trump is against the merger.
The $85.4 billion acquisition deal of Time Warner, which was reached in October 2016, is expected to close by the end of 2017.
AT&T stock is trading for $42.09 for a loss of 1% so far in 2017.
Top Stocks to Watch Today: Xerox Corp. (NYSE: XRX)
Xerox stock is up over 1% in early morning trading after announcing plans to purchase debt and to exchange additional debt.
The company is going to buy back $300 million in debt. Xerox will also exchange an additional $300 million in existing debt for new debt.
The new debt will have an interest rate of 4.07% and a due date of March 17, 2022. This will extend the due date by two years before interest rates rise substantially, making it more expensive to refinance.
XRX stock is currently trading at $7.32 for a loss of 16% so far this year.
Top Stocks to Watch Today: Fiat Chrysler Automobiles NV (NYSE: FCAU)
Fiat stock is up over 1% in early morning trading on rumors of a possible merger with Volkswagen.
Fiat CEO Sergio Marchionne has been advocating a merger between the companies, saying the sharing of costs to make cleaner and more technologically advanced cars would benefit both brands.
Up until Volkswagen's annual conference yesterday, CEO Matthias Mueller has dismissed the possibility of a merger with Fiat Chrysler. After the conference, though, Mueller said, "I am not ruling out a conversation."
This is a step towards a possible merger and cost-sharing opportunity.
FCAU stock is trading at $11.06 for a gain of 21.2% year to date.
Unusual Theory Made an Ordinary Investor into the World's Greatest Stock Picker: A little-known business analyst from Pittsburgh has recorded 217 double- and triple-peak-gain winners since 2011. A record that's 100% genuine and documented... and flat out the best stock record we've ever seen.  What's even more amazing is how he does it. Today, he reveals his secret. Learn more.
Follow Money Morning on Facebook and Twitter.