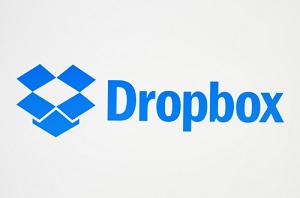 Dropbox Inc. met with advisors to discuss an initial public offering in August 2016.
That was surprising, considering CEO Drew Houston said in 2015 he had no plans to go public. However, this meeting was not a definitive sign there will be a Dropbox IPO in 2017. So a Dropbox IPO date has not been set.
Rather, the talks appeared to be exploratory, according to
Bloomberg
. Management wanted a sense of the valuation a Dropbox IPO would receive.
And that's most likely because the valuation is highly contested...
Why the Dropbox Valuation Is Hotly Contested
Dropbox Inc. has watched its valuation soar since its 2007 founding.
In 2011, Dropbox was valued at $4 billion. After a $250 million round of funding led by BlackRock Inc. (NYSE: BLK) in 2014, the company was valued at $10 billion.
But now, early investors are writing down the value of their Dropbox stock...
According to Business Insider, T. Rowe Price Group Inc. (Nasdaq: TROW) paid $19.10 per share for Dropbox stock in a 2014 funding round.
But in Q4 2015, T. Rowe Price marked down its Dropbox stock holdings by 51%. It was the first time it cut down the share value of the company. As of Dec. 31, 2015, the asset management company valued its shares of Dropbox at $9.40 per share.
And T. Rowe Price wasn't the only company to mark down its share value in the web-storage firm...
In February 2016, Fidelity Investments marked down its shares in Dropbox by 20%. According to The Wall Street Journal, that markdown had wiped out all of Fidelity's gains from its 2012 investment in the company.
So while Dropbox tries to justify its valuation, investors have been asking us one key question: "Should I buy Dropbox stock?"
Here's what you need to know before the Dropbox IPO date...
How to Invest on the Dropbox IPO Date