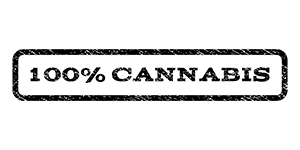 Looking for pot stocks to watch? Savvy investors around the world are because the growing legalization of marijuana is the biggest investing news of 2017.
Last November, states including Maine, California, and Massachusetts voted to legalize cannabis recreationally.
This spring, Canadians are expected to vote on making pot legal nationwide. All that means that sales of marijuana – already robust – are likely going to be growing by leaps and bounds.
Last year, legal marijuana sales in North America totaled $6.7 billion.
That's impressive, but it's not as impressive as projected 2020 sales figures. Pot sales are expected to reach $22 billion by 2020.
That's a skyrocketing 225% climb in just four years.
BRILLIANT: Average Americans Are Becoming Marijuana Millionaires
Bear in mind, Money Morning does not currently recommend any specific pot stocks. We just want to give savvy investors enough information so they know who the leading companies are in the industry.
And after we share our three stock picks, we have a free report on the marijuana industry available at the end of the article.
So if you want to keep an eye on the top pot stocks to watch, here they are…
Top Pot Stocks to Watch No. 3: Growblox Sciences Inc.
One of the top pot stocks to watch is Growblox Sciences Inc. (OTCMKTS: GBLX).
Growblox Sciences researches and develops medical pot for treatment of multiple conditions, including Parkinson's disease, epilepsy, Alzheimer's, and pancreatic cancer.
It also researches technologies for plant cultivation so that pot can be divided into medical grades, concentrates, and more.
GBLX shares have climbed over 91% in the last 12 months.
Top Pot Stocks to Watch No. 2: Scotts Miracle-Gro Co.
If you've ever strolled through Home Depot Inc. (NYSE: HD) and Wal-Mart Stores Inc. (NYSE: WMT) on a weekend, you've encountered Scotts Miracle-Gro Co. (NYSE: SMG).
It's one of the best-known names in garden and yard cultivation.
And at some point, it occurred to CEO James Hagedorn that cultivation was cultivation and hey, why not get into pot? It was a savvy move for this company.
Money Morning Director of Tech & Venture Capital Research Michael A. Robinson believes that SMG is definitely worthy of watching.
Scotts has bought two firms that make pot accessories and pot fertilizer.
Over the last 12 months, the SMG stock price has climbed over 24%. It is also pays shareholders a dividend of $0.50, which is a yield of 2.19%.
And our next pot stock was one of the top performers in 2016 and still is expected to climb in 2017…