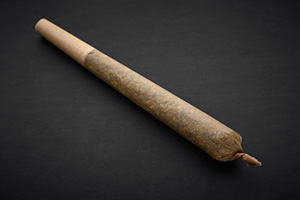 There are hundreds of marijuana stocks to choose from, which can make finding the top cannabis stocks difficult.
That's why we're giving you our list of the best marijuana stocks to watch in 2017.
You see, the marijuana industry is one of the fastest-growing industries in North America. In 2016, North American marijuana sales were $6.7 billion, and experts anticipate those sales will climb to $20 billion by 2020.
That's an increase of 198.57% in four years.
Here is what you need to know about the booming marijuana industry, why you should view these marijuana investments as speculative, and our top three cannabis stocks to watch in 2017...
What You Need to Know About the Marijuana Industry in 2017
Not only is marijuana a big business, but sentiment about legalized pot has shifted dramatically in recent years. The latest Gallup Poll (Fall 2016) reported that 60% of Americans now believe marijuana should be legalized.
This is up from just 25% in the mid-1990's.
While this is great news for cannabis stocks, it's still important that you view these as speculative investments. The reason is twofold. Marijuana remains an illegal drug at the federal level, and we still don't know what the future holds.
Also, many of these stocks trade on the over-the-counter market, which makes them riskier than those that trade on major exchanges.
Money Morning doesn't recommend any particular marijuana stocks to buy in this list. Rather, our list of pot stocks are ones you might want to put on your radar.
Here are three of the top cannabis stocks to watch in 2017...
Top Cannabis Stocks to Watch No. 3: Grow Condos Inc.
[mmpazkzone name="end-story-hostage" network="9794" site="307044" id="138536" type="4"]
Grow Condos Inc. (OTCMKTS: GRWC) specializes in the real estate sector of the marijuana industry.
The company owns, develops, and manages industrial properties for the purpose of enabling and growing cannabis.
It also provide growers and other clients with supplies and consulting services.
Grow Condos also has a wholly-owned subsidiary called "Smoke on the Water," which is a vision to bring cannabis-friendly RV vacation areas to states where marijuana has been legalized.
Over the last 12 months, the GRWC stock price has climbed 82.22%.
Top Cannabis Stocks to Watch No. 2: Medical Marijuana Inc.
Medical Marijuana Inc. (OTCMKTS: MJNA) has eight different subsidiaries in areas that include consulting, pharmaceuticals, nutraceuticals, and marketing.
Companies that you may recognize include Kannaway LLC, HepMedsPX LLC, Hempwire LLC, and CanChew Biotechnologies LLC.
One of its drugs, CanChew Plus® CBD gum, has been successfully enrolled in a phase 2 clinical trial for the treatment of irritable bowel syndrome (IBS).
Over the last 12 months, the MJNA stock price has climbed 241.21%.
Top Cannabis Stocks to Watch No. 1: GW Pharmaceuticals Plc.
GW Pharmaceuticals Plc. (Nasdaq ADR: GWPH) was certainly one of the top marijuana stocks of 2016, and the future continues to look bright for this medical cannabis company.
If you're leery of the OTC marijuana stocks, give GW Pharmaceuticals a close look as the stock is traded on a major exchange.
GW developed a drug called Sativex that is used in approximately 30 countries around the world (not in the United States) for the treatment of muscle spasms.
The company's new drug, called Epidiolex, is in trials for the treatment of Lennox-Gastaut syndrome and Dravet syndrome.
Aside from the two major drugs, the company also has an impressive pipeline of developments for the treatment of such things as schizophrenia and autism.
Over the last 12 months, the GWPH stock price has climbed 222.28%.
Pot Stocks Creating Historic Cash Windfalls: The $6.7 billion legal marijuana market is estimated to top $35 billion by 2020. And a few dozen tiny stocks are set to deliver potentially once-in-a-lifetime windfalls. As a service to Money Morning readers, we're now making available our 89-page cannabis investing guide, The Roadmap to Marijuana Millions. This "bible of weed investing" features the absolute top 30 pot stocks in edibles, dispensaries, biotech, and more - all of which could make you a fortune. Click here to reserve your copy now!