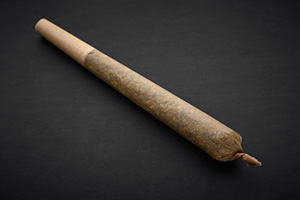 There are hundreds of marijuana stocks to choose from, which can make finding the top cannabis stocks difficult.
That's why we're giving you our list of the best marijuana stocks to watch in 2017.
You see, the marijuana industry is one of the fastest-growing industries in North America. In 2016, North American marijuana sales were $6.7 billion, and experts anticipate those sales will climb to $20 billion by 2020.
That's an increase of 198.57% in four years.
Here is what you need to know about the booming marijuana industry, why you should view these marijuana investments as speculative, and our top three cannabis stocks to watch in 2017…
What You Need to Know About the Marijuana Industry in 2017
Not only is marijuana a big business, but sentiment about legalized pot has shifted dramatically in recent years. The latest Gallup Poll (Fall 2016) reported that 60% of Americans now believe marijuana should be legalized.
This is up from just 25% in the mid-1990's.
While this is great news for cannabis stocks, it's still important that you view these as speculative investments. The reason is twofold. Marijuana remains an illegal drug at the federal level, and we still don't know what the future holds.
Also, many of these stocks trade on the over-the-counter market, which makes them riskier than those that trade on major exchanges.
Money Morning doesn't recommend any particular marijuana stocks to buy in this list. Rather, our list of pot stocks are ones you might want to put on your radar.
Here are three of the top cannabis stocks to watch in 2017…
Top Cannabis Stocks to Watch No. 3: Grow Condos Inc.