These are the top penny stocks of March 2017 so far…
| | | |
| --- | --- | --- |
| Penny Stock | Current Share Price | March 2017 Return |
| Ocera Therapeutics Inc. (Nasdaq: OCRX) | $1.37 | +122.5% |
| Highpower International Inc. (Nasdaq: HPJ) | $3.72 | +53.6% |
| Internap Corp. (Nasdaq: INAP) | $3.48 | +52.4% |
| CIBER Inc. (NYSE: CBR) | $0.49 | +50.2% |
| Strongbridge Biopharma Plc. (Nasdaq: SBBP) | $4.40 | +43.3% |
| Rocket Fuel Inc. (Nasdaq: FUEL) | $4.06 | +35.8% |
| Safe Bulkers Inc. (NYSE: SB) | $1.86 | +34.8% |
| QuickLogic Corp. (Nasdaq: QUIK) | $2.14 | +31.8% |
| Everi Holdings Inc. (NYSE: EVRI) | $4.31 | +30.8% |
| Ruby Tuesday Inc. (NYSE: RT) | $2.40 | +27.7% |
The best penny stock of the month by performance – Ocera Therapeutics Inc. – is the only triple-digit gainer trading below $5 on the NYSE and Nasdaq.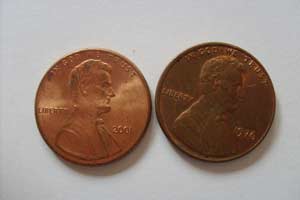 As a reminder, the above chart is just a tracking metric for penny stocks on those two exchanges. We only mention companies on the NYSE and Nasdaq because they're regulated by the U.S. Securities and Exchange Commission (SEC).
And although that means these top 10 penny stocks are safer than those trading over the counter or on the pink sheets, you shouldn't buy them without doing extensive research.
Get In Now Before This Stock Takes Off… The world's biggest chip maker recently invested $25 million in this tiny tech firm. Find out how to make this $5 stock a part of your portfolio today. Read more…
That's why Money Morning Chief Research Analyst Sid Riggs has done the research for you and found one of the best small-cap stocks to buy in 2017.
Riggs – whose last small-cap recommendation has netted Money Morning members a 19.8% return since February – likes this company because it's one of the leading data security firms in the United States. It boasts over 10,000 customers across several industries like healthcare and banking.
While the share price is down 0.5% this year, analysts see it surging as much as 47.3% by March 2018.
Here's one of the best stocks to buy right now…
This Small-Cap Stock Could Rally 47.3% in the Next 12 Months