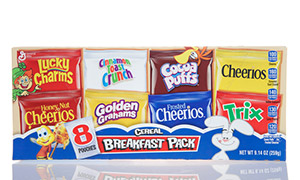 The top stocks to watch today (Tuesday) are Deutsche Bank AG (USA) (NYSE: DB), Esperion Therapeutics Inc. (Nasdaq: ESPR), and General Mills Inc. (NYSE: GIS).
There are two things that markets will be watching closely today. The first is the second day of questions for Judge Neil Gorsuch. He is President Donald Trump's nominee for the Supreme Court.
Lawmakers on both sides of the aisle approve of the nomination, but it remains uncertain if Democrats will vote for Gorsuch.
The second thing investors will be watching today are speeches made by U.S. Federal Reserve presidents. There are four today coming from New York Federal Reserve President William Dudley, Kansas City Federal Reserve President Esther George, Cleveland Federal Reserve President Loretta Mester, and Boston Federal Reserve President Eric Rosengren.
In these speeches, look for cues as to how frequently the Fed expects to raise rates this year, along with hints of when the next rate hike will occur.
Now that we know what's moving markets, here are the three top stocks to watch today…
Top Stocks to Watch Today: Deutsche Bank AG (USE) (NYSE: DB)
Deutsche Bank stock is up almost 20% in early morning trading after a 23% dip yesterday.
This Stock Is About to Skyrocket: This tiny $5 company just passed each of the seven benchmarks in this secret stock-picking method. Learn how to get in before its revenue surges an estimated 4,709%. Read more…
Yesterday, the bank announced that it will issue 687.5 million new shares to raise $8.6 billion. Deutsche Bank will sell the stock at a 35% discount from Friday's price of €17.86 ($19.29). The new shares will be priced at €11.65 ($12.58).
Today's price jump is likely the leveling out after the unexpected announcement. However, there is still room for volatility in the stock price now that Deutsche Bank is facing fines from New York's Department of Financial Services and the Federal Reserve. The fines are in relation to its conduct in the foreign exchange market and the closing of a criminal investigation.
As of right now, the amount of the fines has not been released. It will probably be a week or more until the fines are officially levied because the investigation has not been formally closed.
DB stock is currently trading at $14.66 for a loss of 19% so far this year.
Top Stocks to Watch Today: Esperion Therapeutics Inc. (Nasdaq: ESPR)
Esperion stock is up 2% in early morning trading.
The company is currently working with the Food and Drug Administration for approval of a new lipid management drug. The administration clarified the company's path to approval of the new LDL-C treatment that is currently being developed.
Esperion expects that the FDA will approve the new drug. Despite that news, it will have a long way to go to be profitable for the company. There are older, cheaper cholesterol-lowering drugs available, so getting insurance to cover the more expensive drug may be a challenge.
ESPR stock is trading at $41.22, which is a gain of almost 230% year to date.
Top Stocks to Watch Today: General Mills Inc. (NYSE: GIS)
General Mills stock is down 2% in early morning trading after a disappointing earnings announcement.
The company has posted declining sales for the seventh quarter in a row. Net sales dropped 5.2% for the quarter to $3.79 billion. Analysts' expectations were $3.82 billion in net sales.
General Mills cited weak demand for baking products and yogurt as the reason for the decline in sales.
Net income was $0.61 per share, which is slightly higher than expectations of $0.59.
GIS stock is currently trading at $60.26 for a loss of 2.44% so far in 2017.
Must See: What do billionaires Peter Lynch, President Trump, and a retired cop from Northridge have in common? They've all benefitted enormously from a curious Great Depression-era "program." And even though most have no idea this exists, it could be worth $68,870 or more to the average American. Continue reading…
Follow Money Morning on Facebook and Twitter.