North Korea attempted to fire off four missiles this morning, but each one exploded "within seconds of launch," reported the U.S. Pacific Command. That's already the third North Korean missile launch of 2017: It test-fired a Pukguksong-2 missile over the Sea of Japan on Feb. 11, and shot off four ballistic missiles on March 6 that flew roughly 620 miles before falling into the sea between North Korea and Japan.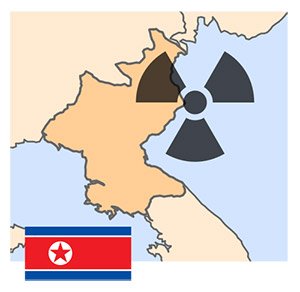 Both U.S. and South Korean authorities confirmed the failed launch rather quickly this time – about an hour after the incident occurred…
"South Korea and the U.S. are aware of the missile launch and to their knowledge North Korea's missile was not successfully launched," South Korea's Ministry of Defense said in a statement at around 5:30 a.m. this morning.
However, two frustrating uncertainties now linger about this launch attempt…
North Korea's Missile Threat Today Shrouded in Mystery
Neither the United States nor South Korea have released information on what type of missiles North Korea tried to launch this morning, or on why the attempt failed in the first place, reported ABC News.
Don't Miss: How to Buy Bitcoins – Your Guide to Digital Profits
Keeping such facts from the public could, of course, be intentional in order to minimize public panic.
However, the Pentagon's recent tendency to shirk North Korea's threats makes the news of today's governmental ignorance — whether feigned or authentic — all the more worrisome…