In the latest gold investing news today (Wednesday, March 22), gold prices are trading at a nearly three-week high of $1,249. That's the best since prices closed at $1,253 on March 1.
The gold price rally comes after the U.S. Federal Reserve once again raised interest rates by 0.25% on March 15. While rate hikes typically boost the value of the U.S. dollar, it has fallen from 101.74 to 99.70 since last week's rate hike.
We expect the gold price to go much higher. In fact, we see it rising 11.7% to $1,400 by the end of the year. Although that's a modest gain, our pick for the best gold stock of 2017 could rally a massive 75.5% thanks to climbing gold prices.
First, here's how the Fed rate hike could push gold prices higher in 2017...
How the Fed Rate Hike Is Bullish Gold Investing News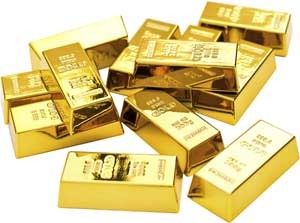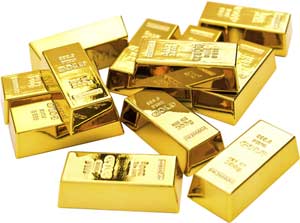 When economic times are uncertain, more people put their dollars into gold as a safe haven. Despite the fact that the Dow Jones shot past 21,000 on March 1 for the first time in history, our country's economic outlook isn't necessarily positive.
In fact, there are two negative economic factors at play that could push gold prices higher, which will be excellent news for our gold stock pick.
The first economic factor is inflation, which has been a big concern so far in 2017. The Federal Reserve has a strong sense that a period of rising inflation is on the horizon. The annual inflation rate currently sits at 2.7% -- the highest since March 2012.
A side effect of inflation results in the second negative economic factor - the dollar's diminishing purchasing power. When that happens, consumer spending decreases, which fundamentally harms the economy.
The Fed wants to control inflation with successive interest rate hikes. They raised interest rates by 0.25% this past week. The plan is for two more rate hikes this year and as many as three rate increases in 2018.
The dollar inevitably reacts to rising interest rates. By late Wednesday, the U.S. Dollar Index (DXY) had dropped from $101.54 to a low of $100.39 on Thursday. During the same period, gold prices gained 2.2% from $1,201.60 to $1,227.80.
Investors will keep pouring into gold as the market remains lofty and investors get more nervous. We are undoubtedly in a growing bubble, and reality could strike this market at any moment. Savvy investors are putting as much as 20% of their investment portfolios into physical gold and gold stocks.
The proof of this move towards precious metals is the drop in gold shorts and the rise in gold ETF investments...
If you want to track gold short activity, you can look at the Gold Bugs Short Index, which is down 12.2% this year. Additionally, new investments in the top 10 precious metals ETFs were as high as $1.6 million just in January.
As the Fed's new policies take effect, investors are quick to move into safe investments like gold.  If you still haven't jumped into this market, there is still plenty of room for gains this year.
And you'll want to buy gold mining stocks over physical gold to get the most profits this year.
Buying gold bullion is more complicated and burdensome than one might expect. Not only do you have to factor shipping and storage costs into your investment, but physical gold also becomes more difficult to trade.
Gold mining stocks are better because mining companies will profit the most from the rising gold price. Higher prices means they'll make more money on every ounce of gold produced. Those bigger profits will lead to even bigger investing returns.
That's why today we're recommending the best gold mining stock to buy in 2017, which could skyrocket an insane 75.5% by March 2018.
Here's our top gold stock pick...
The Best Gold Stock to Buy for a 75.5% Return in 12 Months