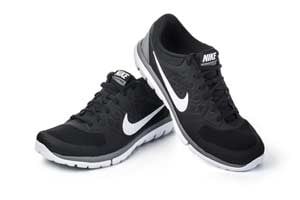 The top stocks to watch today (Wednesday) are Nike Inc. (NYSE: NKE), FedEx Corp. (NYSE: FDX), and Sears Holding Corp. (Nasdaq: SHLD).
Yesterday was the first time since Oct. 11 that both the Dow and S&P 500 fell more than 1%. The drop comes amid investors questioning Trump's economic stimulus plans as infrastructure spending and tax cuts get pushed back until at least 2018. The healthcare bill is largely cited as the reason for the delays in economic stimulus.
Today, the existing home sales report is expected to be released. The forecast was for a 1.5% decline in existing home sales, but the consensus this morning is that the report will show a 2% decline, slightly worse than initially expected.
Now that we know what's moving markets, here are the three top stocks to watch today…
Top Stocks to Watch Today: Nike Inc. (NYSE: NKE)
Nike stock is down 5% in early morning trading after announcing slowing revenue.
Special Report: Cannabis Is the Gold Rush of the 21st Century – 30 Stocks to Invest in Now
The company beat analysts' expectations of earnings per share (EPS). Forecasts were set at $0.53, while Nike posted EPS of $0.68.
However, Nike only posted sales of $8.43 billion, while expectations were set at $8.47 billion.
Sales don't appear to be strengthening, either. The company reported a 4% decline in futures orders across the board, with North America leading the losses at 9%. The bright spot in futures orders is emerging markets, with a 12% increase.
NKE stock is currently trading for $58.01 for a gain of 14% so far this year.
Top Stocks to Watch Today: FedEx Corp. (NYSE: FDX)
FedEx stock is up 3% in early morning trading after posting its earnings report.
The company was on target with expectations for revenue at $15 billion, but fell short on earnings.
EPS was announced at $2.07, and adjusted earnings were $2.35. This was well short of analysts' expectations of $2.68.
FedEx is citing rising fuel costs as the reason for lower than expected earnings.
The gains in stock price this morning are largely due to the price being driven down ahead of the earnings report. With revenue meeting its mark, investors have more confidence in the company despite disappointing earnings per share.
FDX stock is trading at $191.84, which is a gain of 3% year to date.
Top Stocks to Watch Today: Sears Holdings Corp. (Nasdaq: SHLD)
Sears stock is down 12% in early morning trading after releasing its annual report.
In the report, the company listed doubts about its ability to continue operations as a concern. This spells disaster for the stock price, which will likely drop substantially throughout the day today.
Sears has been in decline since 2010, and there has been speculation that the company would file for bankruptcy after a disappointing holiday season. This may be an indicator that the expected bankruptcy is coming.
SHLD stock is currently trading at $60.26 for a loss of 2.44% so far in 2017.
This Stock Is About to Skyrocket: This tiny $5 company just passed each of the seven benchmarks in this secret stock-picking method. Learn how to get in before its revenue surges an estimated 4,709%. Read more…
Follow Money Morning on Facebook and Twitter.