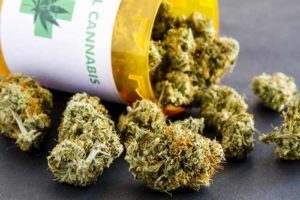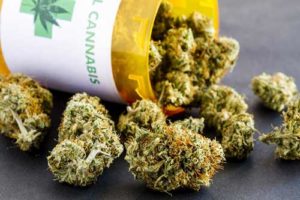 With legalized marijuana sweeping the nation, investors are seeking out the best medical marijuana stocks to watch in 2017.
The new reality is that Americans now overwhelmingly approve of marijuana legalization. The latest Gallup poll from 2016 showed 60% of Americans are in favor of legalizing marijuana.
Here are some numbers showing how much the marijuana industry is worth, a few words of caution, and our list of the five best medical marijuana stocks to watch in 2017...
Legal Marijuana Is a Growth Industry
In 2016, North American marijuana sales reached $6.7 billion. Analysts expect those numbers to climb even more, with the industry reaching over $20 billion in sales.
In just four years, that's an increase of 198.50%.
BRILLIANT: Average Americans Are Becoming Marijuana Millionaires
All that being said, investors should be cautious about investing in marijuana stocks for several reasons. First, marijuana remains illegal at the federal level, so we don't know what the future holds with 100% certainty.
Also, most marijuana stocks are penny stocks, which are notoriously risky.
And while Money Morning doesn't recommend any particular pot stocks to buy, we will point out stocks in this industry to keep on your radar.
Here are five medical marijuana stocks we are watching in 2017...
Best Medical Marijuana Stocks No. 5: Medical Marijuana Inc.
Medical Marijuana Inc. (OTCMKTS: MJNA) has several successful subsidiaries in the areas of marketing, consulting, pharmaceuticals, and nutraceuticals.
Just a few of their companies include CanChew Biotechnologies, Kannaway, AXIM Biotech, Hempwire, and HepMedsPX.
The MJNA stock price has climbed 257.1% over the last 12 months.
Best Medical Marijuana Stocks No. 4: Cannabis Sativa Inc.
[mmpazkzone name="in-story" network="9794" site="307044" id="137008" type="4"]
Cannabis Sativa Inc. (OTCMKTS: CBDS) is a diversified U.S. cannabis company that has several medical marijuana-based products and solutions.
The company has grown through several lucrative joint ventures and acquisitions. It creates and markets marijuana edibles, various cannabis formulas, topical applications, and delivery systems.
Cannabis Sativa has also developed a recipe to maximize the cannabinoid concentrations found in one of its strains that is used to produce medical marijuana lozenges.
CBDS is up 3.39% so far in 2017.
Best Medical Marijuana Stocks No. 3: Cara Therapeutics Inc.
Cara Therapeutics Inc. (Nasdaq: CARA) is a biopharmaceutical company that was founded in 2004.
Not only is Cara a promising medical marijuana stock, but it's also traded on a major index.
Cara is a stock to watch mainly because of its CR845 product. CR845 was developed to specifically restrict the entry of uremic pruritus into the body's central nervous system. Uremic pruritus can contribute to both depression and loss of sleep.
So far in 2017, the CARA stock price has climbed 79%.
Best Medical Marijuana Stocks No. 2: AbbVie Inc.
AbbVie Inc. (NYSE: ABBV) is another medical marijuana stock that you can purchase on a major stock index.
The company was founded in 2013 and has a popular cannabis-based product called Marinol. It's used to treat nausea and vomiting associated with chemotherapy.
The drug is also used as an appetite stimulant for patients suffering from AIDS.
AbbVie has more than 50 products and drugs in its development pipeline. This level of diversification is a plus since the unfavorable clinical trial results of one drug won't adversely affect the company's bottom line long term.
So far in 2017, the ABBV stock price has climbed 4.84%.
Best Medical Marijuana Stocks No. 1: GW Pharmaceuticals Plc.
GW Pharmaceuticals Plc. (Nasdaq ADR: GWPH) is one of the best medical marijuana stocks of 2017 to put on your watch list.
This is also another stock that is traded on a major index, so if you're looking to avoid marijuana penny stocks, GW is a solid choice.
GW has two medical marijuana drugs that make the company's outlook positive. The first is its existing drug, Sativex. Sativex is already in use in about 30 countries worldwide (not the United States) for the treatment of muscle spasms.
The company's newest drug that investors are watching closely is called Epidiolex. Currently in phase 2 trials for the treatment of several rare conditions, Epidiolex is on track to be one of the first FDA-approved cannabis-based medicines.
So far in 2017, the GWPH stock price is up 8.38%.
Editor's Note: One of the fastest-growing tech investment segments is... cannabis? Yes, you read that right. A high-tech approach to cultivating this ancient plant - that's already legal to use in more than half of 50 states - is generating a multibillion-dollar investment opportunity for early investors. Click here to find out more, including how you can get your copy of Michael Robinson's Roadmap to Marijuana Millions. Packed with more than 30 great companies to buy, it's fast becoming "the weed investor's bible." Check it out...