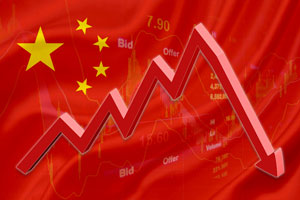 China's Huishan Dairy Co. (HKG: 6863) took a note from Sears' handbook on insider buying - and failed miserably.
Shares of the Chinese stock sank by a record 85% in Hong Kong on Friday in one of the city's biggest sell-offs, wiping billions from its market value. Before the crash, the firm had a market capitalization of $4.85 billion; now it's worth only $750 million.
The stock's collapse is a huge blow to the Red Dragon, as Huishan is the country's largest dairy farmer and has over 78 farms spread across Greater China. Before Friday's plunge, Huishan had been one of the most stable stocks in Hong Kong.
The stock stopped trading at HK$0.42, or US$0.05, after which Huishan shares were suspended by Hong Kong's exchange.
While it's not yet clear what caused the collapse, experts suspect the dairy company's leader, Yang Kai, is to blame...
You see, Huishan stock has more than doubled in the past year, while a gauge of Hong Kong-listed Chinese stocks has fallen 35%. However, the Chinese dairy company didn't actually make more money, but relied on one support for its stock price - insider buying from Kai.
Usually, insider buying -- the purchase of shares of stock in a corporation by someone who is employed by the company - is a good sign of company growth. "Insiders buy because they believe their company's stock price is headed for hefty gains," according to Money Morning Executive Editor Bill Patalon.
However, this case was different...