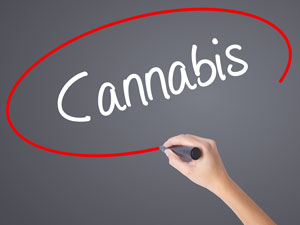 Marijuana remains legal in more than half of the U.S. states and the District of Columbia, and the top pot stocks to watch continue to soar in 2017.
While marijuana stocks are still a speculative investment, the future is incredibly promising for the legal cannabis industry...
Why You Want to Watch Pot Stocks
Marijuana has simply become too big to fail. Sales in North America for legal marijuana in 2016 topped $6.7 billion, and that number is expected to climb to $20 billion by 2020.
That's a 198% increase in sales in just four years.
Sign up for SMS so you never miss special events, exclusive offers, and weekly bonus trades.
The consensus is that
legalized marijuana
is here to stay and likely to continue expanding across the country.
Marijuana investors should still use caution, however. No one can predict with complete certainty what is going to happen with this industry. Many pot stocks also trade as penny stocks, which means that investors need to treat them as speculative investments.
With that in mind, here are five of the top pot stocks to watch in 2017...
Pot Stocks to Watch No. 5: Mountain High Acquisitions Corp.
Mountain High Acquisitions Corp. (OTCMKTS: MYHI) is an Arizona-based company that acquires and leases commercial properties to marijuana businesses.
BRILLIANT: Average Americans Are Becoming Marijuana Millionaires
Mountain High also diversifies its holdings with other purchases. For example, it now owns GreenLife BotaniX, which is a CBD hemp oil company. The company also owns a company out of Kentucky called "Freedom Seed and Feed," which specializes in industrial hemp cultivation and processing.
So far in 2017, the MYHI stock price has climbed 144.23%.
Pot Stocks to Watch No. 4: Innovative Industrial Properties Inc.