As of 12:25 p.m., the price of silver today (Monday, March 27) is up 1.9% to $18.09. That's the first time the metal has traded above $18 since March 1 over three weeks ago.
Since the Fed rate hike on March 15, silver prices have exploded 6.9% higher. The rally comes as stocks, oil, and the U.S. dollar have taken hits. Silver has gained 4% over the past week while higher short-term rates, courtesy of the Fed, were unable to dampen the buying enthusiasm.
So far in 2017, the silver price is up an impressive 12.8% and looks poised for more gains. It's clearly building momentum as it currently sits just above its 50-day moving average.
Silver tends to outperform gold in precious metals bull markets.  And I expect that to be true as this bull market gains steam and progresses in the next few years.
The gold/silver ratio has risen since early March and has consolidated near 71, but I think it's ready to make another move lower. That's because I see silver prices rising faster than gold prices.
In light of the big rally recently, I'm going to share with you my short-term and long-term silver price predictions.
First, here's a day-to-day look at silver's big performance since last Monday…
Price of Silver Today Caps Off a Huge 4% Weekly Gain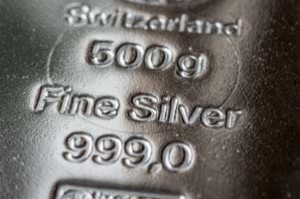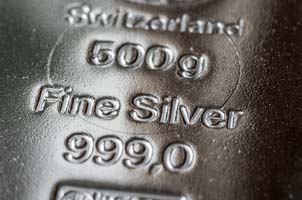 Silver prices got another boost higher as they closed out their positive action on the heels of that widely expected rate hike.
On Monday, March 20, silver prices opened at $17.36 and trended higher throughout the session. They ended the day at $17.40 for a 0.2% gain.
As the U.S. dollar continued to weaken, silver kept benefiting. Prices shot up to $17.55 in the morning before settling back at $17.51 by the close. That marked a solid 0.6% rise on the day.
On Wednesday, as the day progressed, the U.S. Dollar Index (DXY) weakened further, continuing to fall below the 100 level. That helped silver prices bounce from a weaker open at $17.46 to reach $17.55 by the afternoon. It eventually ended the day flat at $17.51.
The price of silver opened higher on Thursday at $17.63. And although the dollar continued to weaken, silver sellers still maintained the upper hand. Prices managed to climb 0.2% to settle at $17.55.
Buyers came out on Friday morning before the U.S. House of Representatives failed to repeal and replace Obamacare. The silver price leaped 1.1% higher to close the week at $17.73.
Last week's rally seems to have poured over into this week as the price of silver today is up another 1.9% to $18.09. With that, the metal has surged 4% since last Monday, March 20.
So what might be next for silver? We can determine where silver prices will go in 2017 by looking at a few technical indicators, namely the metal's 50-day and 200-day moving averages.
Here's where I see the silver price heading in the short term and long term…
My Bullish 2017 Silver Price Prediction
Join the conversation. Click here to jump to comments…
About the Author
Peter Krauth is the Resource Specialist for Money Map Press and has contributed some of the most popular and highly regarded investing articles on Money Morning. Peter is headquartered in resource-rich Canada, but he travels around the world to dig up the very best profit opportunity, whether it's in gold, silver, oil, coal, or even potash.