(Kitco News) - Global stock markets were mostly firmer Tuesday, on corrective bounces from recent selling pressure. Traders and investors are debating whether the recent downside pressure in stock markets is the end of the "Trump rally" that had been in place since the U.S. president was elected in November. Or, are the recent slides in stock indexes just normal corrective pullbacks in bull markets that still have more room to run?
Beneficiaries of the stock markets' recent declines have been gold and U.S. Treasuries. Gold prices are weaker Tuesday morning on a downside correction following recent good gains that pushed prices to a four-week high on Monday.
The key outside markets on Tuesday morning see the U.S. dollar index slightly higher on a technical bounce after scoring a 4.5-month low on Monday. The greenback bears still have some downside technical momentum as prices are in a steep downtrend on the daily bar chart. Meantime, Nymex crude oil prices are firmer, but the bears remain in firm near-term technical control of this market.
U.S. economic data due for release Tuesday includes the weekly Johnson Redbook and Goldman Sachs retail sales reports, leading economic indicators, S&P/Case-Shiller home price index, the consumer confidence index, and the Richmond Fed business survey.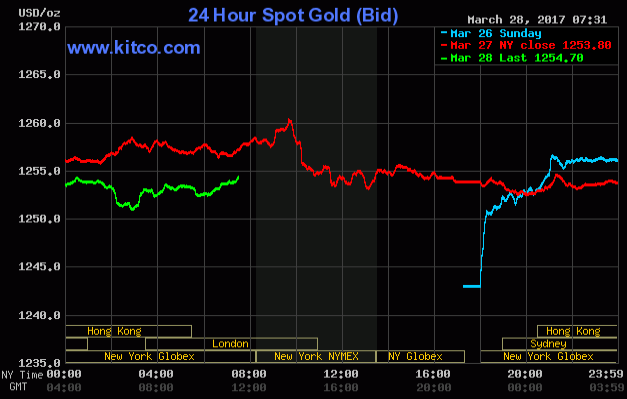 By Jim Wyckoff, contributing to Kitco News; jwyckoff@kitco.com
Follow Jim Wyckoff @jimwyckoff for breaking news.