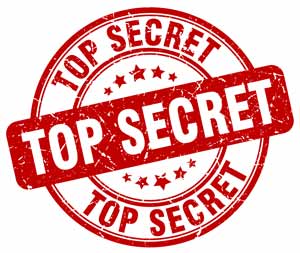 On the Spotify IPO date, retail investors could make a small profit by directly investing in Spotify stock. However, there's a way to make a triple-digit profit we will show you in just a bit.
In fact, we've found one little-known stock that could bring returns as high as 156%.
While anxious investors think they can cash in on new IPOs, here's what happened on the March 2 Snap Inc. (NYSE: SNAP) IPO date.
Shares of SNAP opened at $24 per share and closed at $24.48 per share. You didn't lose money that day if you bought in at the opening price, but you aren't going to brag about the 2% profit you made.
There's no predicting what Spotify stock will do on the first day. But any gains made on the first day of trading for the average investor will be measly compared to the 156% profit opportunity we will show you shortly.
Best of all, by bypassing the actual IPO stock, you'll also avoid a potential stock price plummet after the initial hype dies down.
The SNAP stock price climbed to an all-time high of $29.44 on March 3, but then fell to an all-time low of $18.90 on March 17.
For investors who bought in at the high price and sold out of panic, that's a loss of more than 35% in just eight trading days.
But with each IPO, there's a little-known secret that the mainstream media will never discuss.
Editor's Note: An incredibly rare gold anomaly is shaping up in the markets as we speak -- one that has occurred ONLY twice in the past 20 years. And it's about to happen again. Details here...
That's why today, we're exposing the secret private companies don't want you to know about. CEOs and big banks that underwrite public offerings aren't going to like this because it means less money in their pockets.
And since there's already a lot of hype around the Spotify IPO date (without a final date even set), a lot of investors will buy Spotify stock solely on the promotion of the IPO. Just like Snap, they'll likely be disappointed with their returns.
We don't want that to happen to Money Morning readers.
With this secret way to play the Spotify IPO, you could make more money faster while completely avoiding the volatile price swings of an IPO...
Make 156% in Profits Before the Spotify IPO