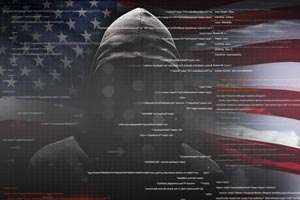 Back in October 2016, the Federal Communications Commission (FCC) imposed privacy rules that required Internet and mobile phone corporations to get consent from their customers before sharing personal data with advertisers.
But yesterday (March 28) -- amid news of the Russian spy scandal, the failed healthcare vote, the Gorsuch hearing, and more -- the House voted to repeal these rules.
Now the provisions are waiting to be signed into law by the president.
When passed, it means the likes of Comcast Corp. (Nasdaq: CMCSA) -- an ISP that's made our "most hated companies" list for three years straight -- will immediately begin to spy on you, selling to the highest bidder your:
Location
Financial information
Health information
Web browsing history
Verizon Communications Inc. (NYSE: VZ) and AT&T Inc. (NYSE: T), as well as any other company that provides Internet or mobile phone services in the United States, would be alongside Comcast in the spy game. Each will be greenlighted to track, gather, use, and sell your data to third-party companies.
Here's why the Congress thinks this should be allowed...
The Senate's Argument for Loosening No-Spy Rules
When the Senate measure was introduced by Sen. Jeff Flake (R-AZ) and 23 other Republican sponsors, he said he wanted to "protect consumers from overreaching Internet regulations." FCC Chairman Ajit Pai argued that consumers would be confused if there were different privacy rules for ISPs than for "edge" companies, i.e., Alphabet Inc. (Nasdaq: GOOGL) and Facebook Inc. (Nasdaq: FB). He said, "American consumers should not have to be lawyers or engineers to figure out if their information is protected."
The thing is, you don't have to be a lawyer or an engineer -- it's actually quite easy to understand.
You see, ISPs have access to everything consumers do online. They know every website a user visits, their geographical location, and what devices they're using.
On the other hand, edge companies only see a small portion of a consumer's Internet traffic, such as the ads you click on.
Don't Miss: Apple Stock in 2017 Will Outpace Tech Giants  
Additionally, ISPs charge for their services, while most edge companies are free, creating different expectations with regard to how personal information is protected.
Plus, it's easier for consumers to choose whether they want to use Facebook or an alternative service; but when it comes to choosing ISPs, 78% of Americans don't have a choice between providers, according to a recent FCC report -- not to mention there's a high cost associated with switching providers.
Should the president sign the measures into law, here's what consumers can expect...
How the Privacy Repeal Will Affect the Average American
If You Want to Stay Private, You'll Have to Pay
[mmpazkzone name="in-story" network="9794" site="307044" id="137008" type="4"]
If privacy protection is no longer a standard feature of ISPs and mobile data carriers, consumers can expect to pay more for it. For example, back in 2013, AT&T introduced a plan called "Internet Preferences." The plan allowed customers to either agree to allow AT&T to spy on their traffic, or pay from $30 to nearly $100 extra a month to opt out and preserve their privacy.
Your Personal Info Will Be for Sale
Mobile phone companies will be able to constantly gather data about their consumer's location, demographic, and browsing history -- and sell it to marketers for a pretty profit.
According to Ad Age, SAP SE (NYSE: SAP) (a software company) sells a service to Verizon called Consumer Insights 365, which "ingests regularly updated data representing as many as 300 cellphone events per day." From there the information is gathered into a list about the user and can be sold to marketers.
Your Phone Will Come Pre-Installed with Spyware 
Android phone buyers can now expect pre-installed apps from the manufacturer or carrier. But what is hidden is a software that logs which apps users use and websites they visit, and sends that very data back to their ISP.
For example, Trevor Eckhart, a security researcher, did some digging into Carrier IQ, a piece of software that comes preinstalled on phones sold by AT&T, Sprint Corp. (NYSE: S), and T-Mobile US Inc. (Nasdaq: TMUS), and found out it runs quietly in the background and logs extensive details about users' activities.
Your Web Browsing History Will Be Tracked
In 2014, Verizon was able to track its customer's mobile traffic through the use of tracking tags and tracking cookies in people's mobile browsers. And initially there was no way for customers to turn this feature off; in fact, even if you were browsing in incognito mode or using a tracker blocker, etc., it still tracked users.
And as a result, anyone - not just advertisers - could track users as they browsed the web. Even if you cleared your cookies.
Editor's Note: One of the fastest-growing tech investment segments is... cannabis? Yes, you read that right. A high-tech approach to cultivating this ancient plant - that's already legal to use in more than half of 50 states - is generating a multibillion-dollar investment opportunity for early investors. Click here to find out more, including how you can get your copy of Michael Robinson's Roadmap to Marijuana Millions. Packed with more than 30 great companies to buy, it's fast becoming "the weed investor's bible." Check it out...
To get more up-to-date news on how government is toiling with the public, follow us at @moneymorning or on Facebook.