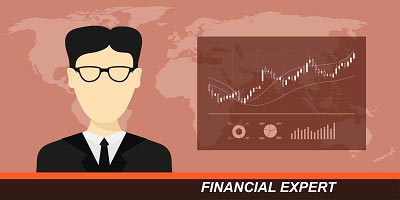 The House GOP's healthcare bill died in Congress last Friday (March 24). The legislation didn't even make it to the floor for a vote.
Because the bill was pulled at 4 p.m. (after the closing bell), market emotion surrounding the plan's demise didn't surface until the following Monday morning.
Once markets had an opportunity to react, boy did they ever…
All but one of the Dow Industrials slipped early Monday, with five components falling more than 1%. Dow futures tumbled as much as 184 points pre-market. (Later in the day, the DJIA managed to pare its losses to 46 points down at the closing bell; still, it was the index's eighth day in a losing streak not seen since 2011.)
Overall, the DJIA's plunge was summarily viewed by Wall Street pundits as a reflection of rising concerns that President Donald Trump's bold campaign promises were now in doubt.
For example, analysts at Rabobank wrote in a report to investors on Monday that "global financial markets are in a risk off mode after the political spectacle that unfolded last week on Capitol Hill."
And Peter Cardillo, chief market economist at First Standard Financial, told CNBC Monday that he doesn't "think this is the beginning of a full-blown correction, but it's definitely a reversal in market sentiment."
Must See: For only the third time in 20 years, a metal more rare and more exotic than gold is about to make stock market history. And it's poised to make early investors a lot of money. Read more…
But these talking heads are misleading investors with their analyses – whether accidental or not…
You see, they aren't reporting a full account of market sentiment, primarily because they're looking to one particular source as evidence…
Using the VIX (aka the Chicago Board Options Exchange [CBOE] Volatility Index, also known as the "fear index") as a sole gauge of market sentiment is a problem. While it was created to measure investor sentiment in the markets, the VIX fails to accurately convey market emotions in real time.
This means the VIX's inaccurate data poses a huge problem for a large number of investors…
Free Profit-Making Report: The Secret That Can Turn $2,500 into $1 Million or More
The statistical imprecision – a sort of "delay effect" on the VIX's part – is particularly dangerous for option traders.
Investors trading options — which make up over a quarter of the trades (36.5%, or 3.9 million trades, according to Nasdaq.com on March 28) on the CBOE — are being misled by pundits who tout the fear index's latest moves as real-time representations of Wall Street emotions, according to Money Morning Options Trading Specialist Tom Gentile, one of the world's foremost authorities on futures and options trading.
The statistical imprecision — a sort of "delay effect" on the VIX's part — is particularly dangerous for option traders.
After all, they're the investors looking to open positions in the near term based on accurately supported, anticipated market sentiment…
Why VIX's "Market Emotion" Does Nothing for Option Traders
Gentile says "the VIX is not the best way to gauge the amount of fear in the markets." He offers the index's current data as his incontrovertible (and rather alarming) proof…