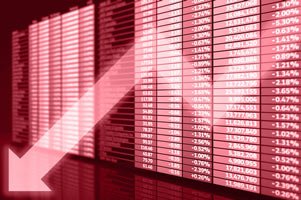 The U.S. Federal Reserve just hiked interest rates on March 15, but Boston Fed President Eric Rosengren says the Fed should raise rates three more times in 2017. After nearly a decade of interest rates below 1%, investors are wondering, "will the stock market crash as the Fed hikes rates again?"
After all, the Dow's record-breaking run appears to be slowing down.
After smashing through all time-highs since Election Day, including a record 12-day run of consecutive all-time high closes to end February, the index is showing signs of slowing down as March ends. The index is down 2% since its all-time high on March 1.
That's why the timing of the latest rate hikes has market watchers concerned a 2017 stock market crash could be on the horizon.
While it's impossible to predict a stock market crash, investors should never be caught by surprise. To help you protect your money, we're going to show you our stock market crash plan and why historic market crashes show another stock market crash could be coming soon...
Will the Stock Market Crash? History Says We Should Be Prepared
We've looked at major stock market crashes from the past and found they are caused by overvalued stock prices. And we are seeing signs of overvalued stocks now...
During the 1920s, the stock market soared. The Dow rose over 300% between 1923 and the crash in 1929. But one of the main reasons stocks soared was rampant speculation. Traders believed the markets would only go up, and that caused them to buy more and more stocks. The speculation was so widespread Joseph P. Kennedy famously recounted receiving stock tips from shoeshine boys.
Must See: Get a "Second Salary" with These Easy Investments
But the speculation was more dangerous than bad advice. Average investors borrowed over $120 billion (in real dollars) to buy stocks with. That's extremely risky behavior, but when everyone believed the markets could only rise, it only made sense to put borrowed money in stocks.
This sort of speculation is one of the big reasons why stock prices soared during the Roaring '20s. And it's the reason for the stock market crash in 1929.
Once stock prices started to slide, traders panicked. In a normal market, stock prices rise and fall with little fanfare. But when investors have taken extreme risk to buy stocks under the belief prices will only rise, they can't afford a drop.
On Sept. 29 1929, the stock market crashed. Traders began selling in a frenzy. Some stocks couldn't be sold at any price. By 1932, the Dow had lost 86% of its value.
A similar series of events happened more recently, too.
Speculation in the housing market led to a stock market crash in 2008.
Between 1996 and 2006, home prices in the United States doubled. And the belief that rising home prices would continue indefinitely led home buyers, banks, and Wall Street to make excessively risky decisions.
Banks offered subprime mortgages to risky buyers. Buyers bought homes well above what they could afford. Wall Street sold risky mortgages as AAA-rated securities. But when home prices stumbled, the whole system crumbled.
The collapse of the housing market and the risky bets Wall Street placed on mortgages created a massive financial crisis, and as banks ran out of money, the stock market crashed in 2008.
And we are seeing some of the same signs of speculation inflating a stock market bubble again. This time low interest rates have fueled stock buying and pushed the Dow to record highs. But the period of low interest rates is ending in a hurry...
Higher Interest Rates Can Cause a 2017 Stock Market Crash
That 2008 stock market crash wasn't just a case of market risk going wild, but it led to the Great Recession. And to combat the recession, the Federal Reserve slashed interest rates from over 5% to 0.25% by the end of 2008. But low interest rates have a potentially dangerous consequence...
The Fed hoped low interest rates would encourage businesses to borrow money. If businesses were able to borrow cheaply, they wouldn't feel constrained by the slumping economy. And if businesses used the cheap money to expand, it could help grow the economy back to life.
But businesses didn't use the cheap money to expand the economy. Instead, they used borrowed money to buy back shares of their own stock. Since 2008, publicly traded companies borrowed $1.9 trillion. During that same time, they have purchased over $2 trillion of their own stock shares.
Stock buybacks of this magnitude have been one of the reasons behind this surging stock market. And that means the stock market wouldn't be soaring to these heights if it weren't for low interest rates.
And we have data that shows stocks are overvalued right now.
Trending: This Silver Price News Supports Our Bullish 2017 Forecast
Let's look at the Shiller price/earnings (P/E) ratio, one of the best measures of stock market value. Currently, the Shiller P/E ratio stands at 29.11. That's 74% higher than its historical level. It's even higher than it was before the 2008 stock market crash, when it hit 27.4.
And with stocks at such drastically overvalued prices, the Fed is planning to raise rates at least two more times in 2017, pushing interest rates above 1% for the first time in nearly a decade. Those higher interest rates could lead to a market correction as cheap money stops flowing into stocks. That could lead to a stock market crash in 2017.
But investors don't need to worry. We have a plan to help you prepare for the next stock market crash, and it could mean making a profit, too...
Our Stock Market Crash Protection Plan
Here Are 10 "One-Click" Ways to Earn 10% or Better on Your Money Every Quarter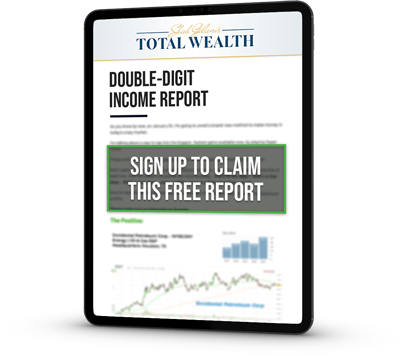 Appreciation is great, but it's possible to get even more out of the shares you own. A lot more: you can easily beat inflation and collect regular income to spare. There are no complicated trades to put on, no high-level options clearances necessary. In fact, you can do this with a couple of mouse clicks – passive income redefined. Click here for the report…