An online ad appeared in China last year advertising "22 pounds of highly pure lithium 6" for sale, reported The New York Times this morning.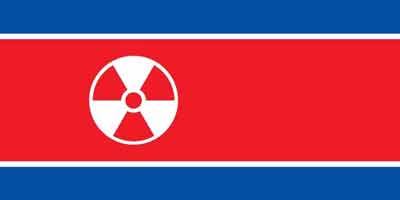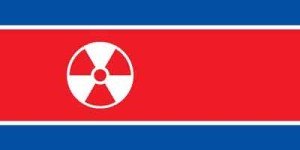 The ad immediately garnered attention from global intelligence communities concerned about the severity of North Korea's nuclear threats, the news outlet claimed.
That's because the ad linked directly back to the North Korean embassy's "third secretary" in Beijing, a United Nations (UN) report released on Feb. 27 found. In fact, the contact number provided – though now disconnected – belonged to Pyongyang's embassy itself. The street address listed, however, was completely fake.
The seller's claim to have so much lithium 6 is of enormous concern…
You see, lithium 6 is a high-grade nuclear compound capable of turning an ordinary atomic bomb into a devastating hydrogen bomb.
Such an "upgrade" would magnify an "ordinary" nuclear weapon's destructive power up to a 1,000 times.
Since news of the China-based ad broke recently (the UN report didn't list an exact 2016 date on which the ad appeared), nuclear experts have summarily come out to warn the public of the greater implications the ad itself suggests: that North Korean nuclear threats should be taken seriously.
Because, as the NYT put bluntly today, "It is far too late to prevent the nation from becoming an advanced nuclear power"…
North Korea's Nuclear Threats Now Contain H-Bomb Evidence
While it remains unclear just how close North Korea is to constructing a hydrogen bomb, reported The Wall Street Journal on March 8, the North Korean government's subtle advertisement in China was considered by "nuclear experts" as evidence of the country's accelerated efforts to make one.
That's because H-bombs use fusion – the merging of atoms – to unleash massive amounts of energy. One particular isotope proven to provoke the type of energy explosion these thermonuclear weapons are known to produce: highly pure lithium 6.
Don't Miss: How to Buy Bitcoins – Your Guide to Digital Profits
"Lithium-6 is ideal, not only for making tritium for boosting fission devices, but also for directly fueling advanced weapons — including thermonuclear bombs," Henry Sokolski, a former Pentagon official, told WSJ.
"I can't imagine they're not working on true thermonuclear weapons," Dr. Siegfried S. Hecker, a Stanford University professor who once directed the Los Alamos weapons laboratory in New Mexico, told The New York Times today.
And one need only to look to Pyongyang's four ballistic missile tests carried out in February for proof that the country remains an advancing nuclear power to be reckoned with. Intercontinental ballistic missiles (ICBMs) are the carrier devices used to deliver such atomic weaponry. Of the four ICBM tests that occurred just over a month ago, three missiles fell provocatively close to Japan.
The global intelligence community also believes that there have been five North Korean nuclear tests conducted since 2006 – two of them just last year. Nuclear tests are typically identified when "sniffer" airplanes are dispatched over North Korean skies in search of radiological evidence that a recent nuclear event has occurred.
To this day, North Korea remains the only nation on earth to have tested nuclear weapons this century.
In response to the country's rising aggression tactics, President Donald Trump told the UK's Financial Times yesterday that the United States will "solve" the nuclear threat from North Korea, "with or without China's help."
Then last night, a senior North Korean defector told NBC News that Pyongyang "has reached a very significant level of nuclear development" and that "the world should be prepared for war."
Up Next
China thinks it can push the United States and its allies out of Asia altogether to secure its energy riches for itself.
Thanks to a small $6 U.S. defense contractor with top-secret technology, the Pentagon has a plan to stop China dead in its tracks. Click here for the full briefing.
Follow Money Morning on Twitter @moneymorning, Facebook, and LinkedIn.
Related Articles: