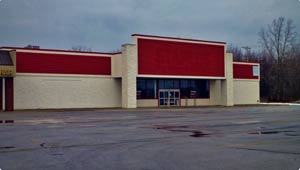 Struggling office supply giant Staples Inc. (Nasdaq: SPLS) may have just found a way out of its imminent demise... Sort of.
The Wall Street Journal reported today (April 4) that Staples is exploring a sale and is "in talks with potential private-equity bidders," roughly one year after a federal judge blocked its proposed $6 billion tie-up with Office Depot Inc. (Nasdaq: ODP).
The news sent Staples stock up as much as 15%.
Should there be a sale, it could value the retailer at roughly $7 billion or more, according to WSJ. The company currently has a market value of about $5.7 billion.
You see, Staples and its peers have been drowning in the face of competition from e-commerce giants like Amazon.com Inc. (Nasdaq: AMZN). In fact, Amazon now accounts for more than $1 billion of office supply sales in the United States - and those sales are growing by about 20% monthly, Fortune reported in May 2016.
Staples has cut more than 16% of its full-time U.S. workforce since 2011 - down to 44,000 from just 53,000 employees six years ago - to cope with the rising costs of doing business.
And while the costs to compete are rising, Staples' revenue has been declining...
In fact, during that same period, the company's annual sales fell a whopping 9% -- down to $22.5 billion from $24.7 billion.
Must See: Get $45,000 Worth of Our Best Stock Research for Just Pennies a Day
Even worse, SPLS stock has fallen more than 52% -- from $20.89 in 2011 to just $9.59 today.
Indeed, Staples is just the latest example of how e-commerce has slammed retail stocks. Many more retailers are in just as much trouble...
And when these stocks start to crumble, your money is at risk.
We've compiled a list of companies on our "Retail Death Watch" list, exclusively for Money Morning members, so you can be ahead of the curve.
Here's a look at the stores on our list of retail companies that might not make it past 2017 -- so far...
Follow Money Morning on Twitter @moneymorning, Facebook, and LinkedIn.
Up Next for You...
What's Happening to U.S. Companies? A Look at 2017's Mass Layoffs
The Slow Death of American Icon Sears - and Who Will Be Next