The first marijuana ETF is expected to trade on April 5, 2017, on the Toronto Stock Exchange (TSE), in what is the biggest news for the marijuana industry this week.
It's called Horizons Medical Marijuana Life Sciences ETF, and it will trade under the symbol HMMJ. The Horizon ETF will hold North American-listed companies involved with medical marijuana production and bioengineering.
This is a story that we've been following closely for Money Morning members.
Through our free Profit Alerts system, we shared an update about ETF Managers Trust, which filed paperwork on Feb. 16 to try and be the first marijuana ETF on the market. Its Emerging AgroSphere ETF planned to invest in marijuana companies that produce or sell products from hemp.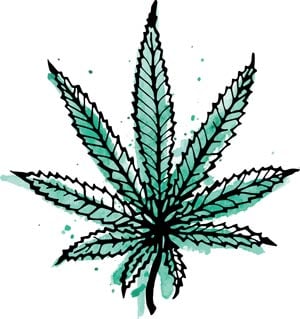 But there haven't been any updates on the filing process of when the Emerging AgroSphere ETF will enter the markets.
Sign up for SMS so you never miss special events, exclusive offers, and weekly bonus trades.
However, the
Horizons Medical Marijuana Life Sciences
ETF debuting on April 5 is great news for risk-averse investors.
Here's why...
The Benefits of Investing in the First Marijuana ETF
Pot stocks are speculative investments because marijuana is still illegal under federal law in the United States.
And when the Trump administration comments on the cannabis industry, marijuana stock prices can become volatile. For example, White House Press Secretary Sean Spicer suggested on Feb. 24 the federal government would enforce federal law in states where recreational marijuana had been legalized.
Investors panicked, and pot stock prices plummeted. The MassRoots Inc. (OTCMKTS: MSRT) stock price opened at $0.98 per share on Feb. 24 and fell to an intraday low of $0.80 per share (a loss of 18.36%).
BRILLIANT: Average Americans Are Becoming Marijuana Millionaires
Canopy Growth Corp. (OTCMKTS: TWMJF) opened at $9.16 per share and fell to an intraday low of $8.50 per share (a loss of 7.2%).
But a marijuana ETF can limit losses, maximize upside, and offer a safer way to play the $6.7 billion North American cannabis market.