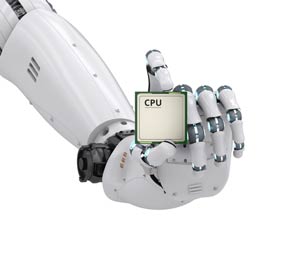 The top stocks to watch today (Tuesday) are computer chip maker Nvidia Corp. (Nasdaq: NVDA), oil refiner Valera Energy Corp. (NUSE: VLO), and apparel company Kate Spade & Co. (NYSE: KATE).
Despite President Trump wanting to move on to tax reform and infrastructure spending, the GOP is working on a new healthcare bill. Currently, the House Freedom Caucus is currently reviewing the new plan in hopes of repealing and replacing Obamacare.
While the GOP looks to make healthcare cheaper, global debt hit new highs, climbing $70 trillion in the past 10 years to hit $215 trillion. The debt is now equal to 325% of the global GDP according to the Institute of International Finance.
Now that we know what's moving markets, here are the three top stocks to watch today...
Top Stocks to Watch Today: Nvidia Corp. (Nasdaq: NVDA)
Nvidia stock is down 3% in early morning trading after receiving a new bearish rating.
The computer chip manufacturer has significant market share, making continued growth difficult. Currently, Nvidia controls 17.5% of the graphics processing unit (GPU) market.
Because of the limited growth potential for the company, Pacific Crest analyst Michael McConnell downgraded his rating of Nvidia to underweight. This rating means that McConnell expects the company to underperform compared to its peers in the coming months.
NVDA stock is currently trading at $108.38 for a gain of 1.5% so far this year.
Penny Stock Profits: This investing strategy has generated total peak gains of 17,781% over the last five years, targeting little-known penny stocks backed by America's richest investors. Read more...
Top Stocks to Watch Today: Valero Energy Corp. (NYSE: VLO)
Valero stock is up 5.7% in early morning trading as oil prices remain around $50 a barrel.
While oil producers suffer as oil prices drop, oil refiners see a boom. That's because when oil prices fall there is a higher demand for oil products, driving up margins.
The current oil prices are allowing Valero, the world's largest independent oil refinery, higher revenue and profits.
This size allows the company flexibility to take advantage of the different types of crude oil it refines depending on current pricing, maximizing profits.
If the oil market remains steady, Valero's stock is likely to continue its rise.
VLO stock is trading at $66.23 for a loss of 3% year to date.
Top Stocks to Watch Today: Kate Spade & Co. (NYSE: KATE)
Kate Spade stock is down 12.5% in early morning trading after announcing it's taking more time to look over the Coach Inc. (NYSE: COH) buyout offer.
Coach offered to buy Kate Spade last week. This puts Coach and Michael Kors Holdings Ltd. (NYSE: KORS) in a potential bidding war to buy Kate Spade.
The additional time Kate Spade is taking to look over the offer from Coach allows both buyers to see Q1 sales results and make a better determination of what Kate Spade is worth.
KATE stock is currently trading for $22.80 for a gain of 22.1% so far this year.
Secret Weapon Set to Foil China's Master Plan: The South China Sea is about to get violent, and the Chinese have an alarming new superweapon they think gives them the upper hand. Or at least that's what their war hawks think. But they couldn't be more wrong. Thanks to a small $6 U.S. defense contractor with a top-secret technology, the Pentagon has an ingenious new checkmate move designed to stop a Chinese sneak attack dead in its tracks. Click here to learn more...
Follow Money Morning on Twitter @moneymorning, Facebook, and LinkedIn.