Today Money Morning Small-Cap Specialist Sid Riggs gives us two of the best small-cap stocks to buy this year. Shares of these two companies could hand investors huge double-digit returns over the next 12 months.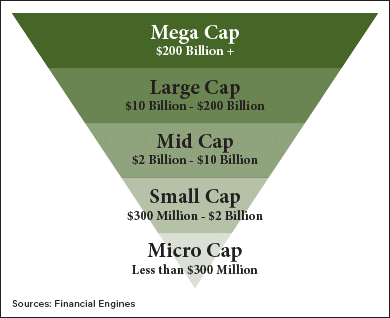 A small-cap stock has a market cap between about $300 million and $2 billion. What makes these stocks so enticing to investors is their often low share prices paired with high growth potential. A $6 stock in a flourishing industry could potentially double your money faster than a larger, established company with a stock trading around $40 a share.
Just look at what the small-cap-focused Russell 2000 did around the election. During the early phases of the "Trump rally" from Nov. 4, 2016, through Nov. 25, the small-cap benchmark soared 16.4%. During the same time, the Dow climbed just 6.8%.
What's even better about investing in the right small caps is how most fund managers are restricted by the SEC from buying huge positions in small-cap companies.
In other words, small caps give retail investors the chance to beat institutional investors at their own game. You can buy shares before Wall Street - and then enjoy the share-price growth once the big guys finally pour money into these stocks.
Because of these explosive gains, many investors use the terms "small-cap stocks" and "penny stocks" interchangeably. After all, both indicate investments with small market caps and generally high volatility.
But there's one major difference that makes the right small-cap stocks - including the two we're recommending today - safer than most penny stocks...
The Difference Between Small-Cap Stocks and Penny Stocks
The biggest difference between the two is their price limits.
You see, penny stocks and small-cap stocks are similar in that both can have low market caps and can trade on major exchanges like the Nasdaq and New York Stock Exchange. But a stock is only considered a penny stock if it trades below $5 a share.
On the other hand, a small-cap stock can have a price higher than $5 a share. The only qualification for a small-cap stock is the company must have a market cap between $300 million and $2 billion, though that range can vary by brokerage. You can calculate a company's market cap by multiplying the number of outstanding shares by the stock price.
Penny Stock Profits: This investing strategy has generated total peak gains of 17,781% over the last five years, targeting little-known penny stocks backed by America's richest investors. Read more...
If a stock trades below $5 a share, it often indicates the stock has very low liquidity. That means penny stocks are riskier because they have larger bid-ask spreads, meaning they can't be bought and sold very quickly.
There are healthier penny stocks on the market that we keep an eye on for investors - in fact, you can get one of those here, courtesy of Money Morning Chief Investment Strategist Keith Fitz-Gerald.
The two small-cap stocks we're recommending today are less risky than many small caps. Shares of these companies cost more than double the typical penny stock cutoff of $5. However, Riggs believes they're more than worth the extra money.
Here are two of the best stocks to buy right now...
The Best Small-Cap Stocks to Buy for 26% and 53.8% Returns by April 2018