This list provides the 10 biggest penny stock gains of the month so far...
| | | |
| --- | --- | --- |
| Penny Stock | Current Share Price | April 2017 Gain (as of 4/10) |
| Hongli Clean Energy Technologies Corp. (Nasdaq: CETC) | $4.63 | +143.7% |
| China Auto Logistics Inc. (Nasdaq: CALI) | $3.20 | +111.9% |
| China Commercial Credit Inc. (Nasdaq: CCCR) | $1.83 | +76% |
| Innocoll Holdings Plc. (Nasdaq: INNL) | $1.97 | +75.9% |
| Plug Power Inc. (Nasdaq: PLUG) | $2.22 | +60.9% |
| Galectin Therapeutics Inc. (Nasdaq: GALT) | $3.65 | +58.7% |
| Superconductor Technologies Inc. (Nasdaq: SCON) | $1.69 | +33.1% |
| Wecast Network Inc. (Nasdaq: WCST) | $2.60 | +25.6% |
| Pluristem Therapeutics Inc. (Nasdaq: PSTI) | $1.47 | +19.5% |
| Sorl Auto Parts Inc. (Nasdaq: SORL) | $4.45 | +15.3% |
The top penny stock of April 2017 so far is Hongli Clean Energy Technologies. Shares of CETC stock have surged 143.7% since the March 31 close, with a massive 101.7% gain on Friday, April 7 alone.
Must See: Buy These Stocks for Mega Profits in 2017
That triple-digit penny stock gain in just one session shows the huge profit potential of penny stocks. However, we don't recommend investing in any of the 10 top gainers in the chart. While those companies are listed on the Nasdaq and therefore regulated by the SEC, you shouldn't buy shares without researching the firm's financials.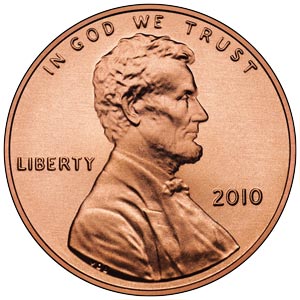 But doing this research can be a daunting task. It often involves poring over hundreds of pages of financial documents, including a firm's 10-K filing. These reports are written by accountants who use dry, mundane language to convey the company's most important financial information.
That's why Money Morning Small-Cap Specialist Sid Riggs conducts this complicated research for you and finds the best small-cap stocks to buy. In fact, he's just found a company whose shares could surge as much as 61.6% over the next year.
In other words, if you buy one share of this firm right now, you're setting yourself up for a potential 61.6% return on your investment in just 12 months.
Here's the best small-cap stock to buy today...
Buy This Small-Cap Stock for a 61.6% Profit by Next April
[mmpazkzone name="in-story" network="9794" site="307044" id="137008" type="4"]
One of the best small-cap companies to consider right now is VASCO Data Security International Inc. (Nasdaq: VDSI).
Riggs has recommended VASCO twice to our Money Morning Members since March 20. Although shares have pulled back 9.3% so far in 2017, we believe that gives you the perfect opportunity to buy shares at a discount before they skyrocket 61.6% to $20 in the next 12 months.
Founded in 1991, VASCO provides encryption services for companies that offer or use digital and mobile banking. Their most popular services include electronic signatures and mobile app security. The company's over 10,000 customers include healthcare companies, government agencies, and multinational banks, including BCR, which is Romania's leading bank in terms of number of clients.
The best part about VASCO is how it's at the center of an industry exploding with growth...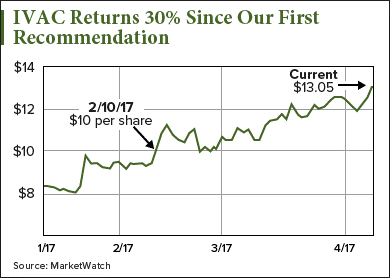 According to Riggs - whose previous recommendation, IVAC, has climbed 29.2% in the last two months - as many as 2 billion people will use their mobile devices to conduct bank transactions by 2019.
That means there could be as many as 285.7 million mobile transactions every day by then if each person performs at least one transaction per week. That also comes out to 11.9 million transactions every hour.
"That's a whole lot of opportunities for hackers to intercept your banking information as it travels through 'secure' networks," Riggs noted.
The growth of the mobile banking sector will give the company a huge opportunity to expand its customer base and rake in more profits. Analyst data compiled by Yahoo Finance shows that VASCO's yearly revenue could rise from an expected $185.9 million in 2017 to $197.8 million in 2018.
The same analyst data gives VDSI stock a maximum one-year price target of $20. That means you could make a 61.6% profit if you buy one share right now at the current $12.38 price.
With that impressive return, it's clear that VASCO is a force to be reckoned with in the niche financial cybersecurity market. That makes VDSI one of the best small-cap stocks to buy this year.
Don't Miss: America's richest investors are pumping millions of dollars into penny stocks - and we found a way to get behind their exact same trades for a chance at life-changing profits. Read more...
Follow the author on Twitter: @AlexMcGuire92