This list provides the 10 biggest penny stock gains of the month so far…
| | | |
| --- | --- | --- |
| Penny Stock | Current Share Price | April 2017 Gain (as of 4/10) |
| Hongli Clean Energy Technologies Corp. (Nasdaq: CETC) | $4.63 | +143.7% |
| China Auto Logistics Inc. (Nasdaq: CALI) | $3.20 | +111.9% |
| China Commercial Credit Inc. (Nasdaq: CCCR) | $1.83 | +76% |
| Innocoll Holdings Plc. (Nasdaq: INNL) | $1.97 | +75.9% |
| Plug Power Inc. (Nasdaq: PLUG) | $2.22 | +60.9% |
| Galectin Therapeutics Inc. (Nasdaq: GALT) | $3.65 | +58.7% |
| Superconductor Technologies Inc. (Nasdaq: SCON) | $1.69 | +33.1% |
| Wecast Network Inc. (Nasdaq: WCST) | $2.60 | +25.6% |
| Pluristem Therapeutics Inc. (Nasdaq: PSTI) | $1.47 | +19.5% |
| Sorl Auto Parts Inc. (Nasdaq: SORL) | $4.45 | +15.3% |
The top penny stock of April 2017 so far is Hongli Clean Energy Technologies. Shares of CETC stock have surged 143.7% since the March 31 close, with a massive 101.7% gain on Friday, April 7 alone.
Must See: Buy These Stocks for Mega Profits in 2017
That triple-digit penny stock gain in just one session shows the huge profit potential of penny stocks. However, we don't recommend investing in any of the 10 top gainers in the chart. While those companies are listed on the Nasdaq and therefore regulated by the SEC, you shouldn't buy shares without researching the firm's financials.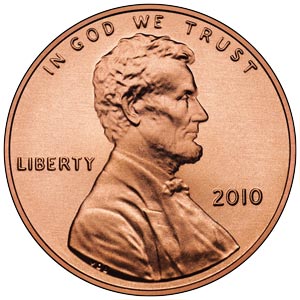 But doing this research can be a daunting task. It often involves poring over hundreds of pages of financial documents, including a firm's 10-K filing. These reports are written by accountants who use dry, mundane language to convey the company's most important financial information.
That's why Money Morning Small-Cap Specialist Sid Riggs conducts this complicated research for you and finds the best small-cap stocks to buy. In fact, he's just found a company whose shares could surge as much as 61.6% over the next year.
In other words, if you buy one share of this firm right now, you're setting yourself up for a potential 61.6% return on your investment in just 12 months.
Here's the best small-cap stock to buy today…
Buy This Small-Cap Stock for a 61.6% Profit by Next April