Convenience is coming to the marijuana industry. In the small 1,000-person town of Parachute, Col., Tumbleweed Express wants to open the state's first drive-thru marijuana dispensary.
But there's a bigger story than just the convenience: Drive-thru cannabis dispensaries will be another source of revenue in the booming marijuana industry ($6.7 billion in sales in North America for 2016) for local economies.
Video
Colorado's First Marijuana Drive-Thru
In 2016, marijuana sales accounted for roughly $300,000 of Parachute's 2016 sales tax revenue, according to the
Huffington Post
. With total sales tax revenue of just over $1 million, that's 30% of the town's revenue coming from marijuana sales alone.
Outside of marijuana sales taxes and excise taxes, building permit fees were expected to skyrocket because of increased construction for retail marijuana businesses. The town of Parachute estimated in its 2016 budget that building permit fees would increase by 686%.
And according to HP, Parachute Mayor Roy McClung said the town's economy would be in serious trouble without legalized cannabis…
How Marijuana Dispensaries Can Save Local Economies
In the small town's 2016 budget outline, the town manager believed the 2017 budget would be significantly down from 2016 if retail marijuana stopped being sold.
Without revenue from the marijuana industry in 2017, revenue in Parachute's general fund could decline by $600,000, according to the town's budget projections. The town manager also projected unemployment would increase, and residents would relocate to find jobs.
The obvious benefit of opening a marijuana drive-thru dispensary is it attracts tourists by making purchasing marijuana easier.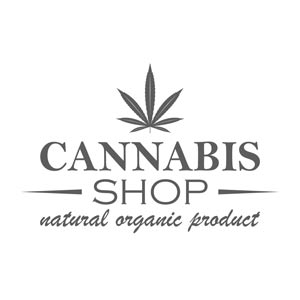 However, there's been a bonus effect for the local economy: other businesses in the area are increasing their sales. The mayor told HP that travelers are more likely to stop by restaurants and other shops in Parachute when they purchase marijuana.
Already, 28 states and the District of Columbia have some form of marijuana legalization. As more states follow suit with marijuana legislation, the sales tax from cannabis could help small towns thrive.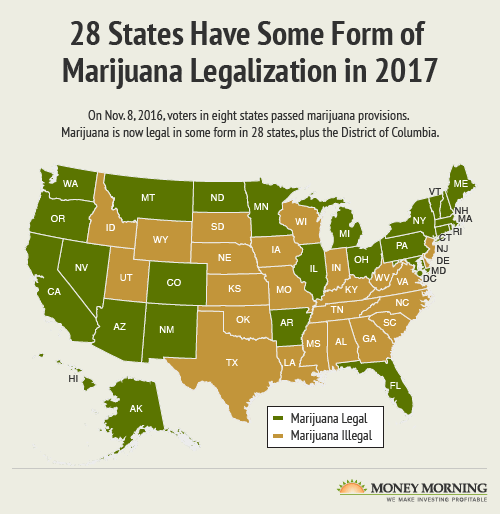 But local economies and marijuana companies aren't the only ones who will cash in big…
That's why Money Morning Director of Technology & Venture Capital Research Michael A. Robinson has created the "bible of weed investing" for Money Morning readers. Here's more on how retail investors are cashing in on the $6.7 billion North American industry…
Marijuana Investing: What You Need to Know