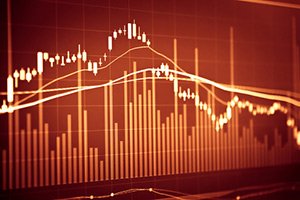 A stock market crash in April is a possibility every investor should take seriously.
The Trump rally sent stocks to record-breaking heights. Since Election Day, the Dow has soared 13% higher and it's up over 2,000 points in that span. But since the Dow hit its all-time high in early March, the rally has finally started to slow down. And that could signal the next stock market crash is on the horizon...
While no one can predict a stock market crash coming with perfect accuracy, there are signs that stocks have been overinflated by unwarranted optimism about the Trump administration. But as President Trump failed to repeal Obamacare and is pushing the United States into greater involvement in foreign conflicts, that investor optimism could quickly end.
That's why we want our readers to be prepared if there is a stock market crash in April. We're going to show you exactly why a market correction could send stocks spiraling down and how you can protect your wealth if it happens...
Why Overpriced Stocks Could Cause a 2017 Stock Market Crash
While predicting a market crash is impossible, we can look at what has caused stock market crashes in the past and compare it to today. And we are seeing many of the same signs that happened before past stock market crashes.
Before the stock market crash of 1929, the stock market was booming to new record highs.
In the six-year period between 1923 and the crash in 1929, the Dow rose over 300%. But this rise in stocks wasn't because of raw economic growth, a big reason was speculation. Amateur traders and investors alike believed stocks would only rise, and they were willing to take excessively risky bets on stock prices.
This sort of speculation helped push stocks to astronomical highs, but it meant also meant the prices were unjustifiable. When stock prices started to stall in 1929, traders panicked. They had to sell.
As a result, the Dow crashed by losing 86% of its value between 1929 and 1932. On Sept. 29, 1929 - Black Tuesday - the market fell by 10%. The panic was so severe some people couldn't sell their stocks at any price.
And the same thing happened before the Great Recession in 2008.
Must Read: Five Double-Digit Dividend Plays to Secure Your "Second Salary"
This time, speculation about housing prices sent home prices soaring. Between 1996 and 2006, home prices surged by 100%. This jump in housing prices led buyers, mortgage lenders, and Wall Street to make extremely risky decisions.
Buyers were purchasing houses they couldn't afford, banks were lending to unqualified buyers, and Wall Street firms were packaging up these risky mortgages to sell them as grade "A" securities.
These risky bets paid off as long as home prices kept rising, but when prices flattened, the market tanked. The resulting financial crisis was so bad some Wall Street firms like Lehman Brothers closed down and others - from Wells Fargo to Citigroup - needed a bailout from the federal government to stay afloat.
And now we are seeing some of the same signs in the current stock market. That's why a stock market crash in 2017 could be coming...
Low Interest Rates Have Inflated Stock Prices
During the Great Recession in 2008, the U.S. Federal Reserve slashed interest rates from over 5% to 0.25%. Cutting interest rates was meant to make borrowing money cheaper. And the Fed hoped businesses would take advantage of cheaper borrowing costs and use the money to expand and grow the economy.
But U.S. businesses borrowed money just to buy back their own stock instead. Since 2008, publicly traded companies have borrowed $1.9 trillion, and they've repurchased over $2 trillion in shares of their own stocks.
That's boosted stock prices, but it also means they are unsustainably high.
Trending: Why One of Trump's Boldest Economic Promises Will Be Delayed Till 2018
Just look at the famed Shiller PE ratio. The Shiller PE ratio is one of the best measures of stock market value, and it's currently at 29.11. That's 74% above its historical average. That's a big deal, because it's higher today than it was before the 2008 stock market crash when it hit 27.4.
And now the Federal Reserve is committed to hiking rates gain. On March 15, the Federal Reserve raised interest rates for the third time since 2008, and Fed officials have signaled potentially two more rate hikes are coming this year. Just this week (April 10), Fed Chair Janet Yellen said the economy is "pretty healthy," meaning she's prepared to move forward with more rate hikes.
But higher rates are coming as stocks have just finished a record-breaking run during the Trump rally. That combination of overinflated, all-time high stock prices with quickly rising interest rates could mean a stock market crash in 2017 is on its way.
That's exactly why we want our readers to be prepared for a market crash in April. And we have a plan that can protect your money during a stock market crash, with the potential to bank major profits during a recovery, too...
Our 2017 Stock Market Crash Protection Plan