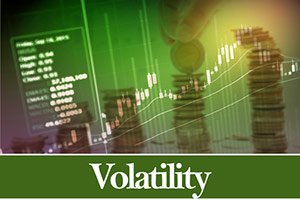 In Dow Jones news, the markets fell Wednesday after President Donald Trump took aim at the strength of the U.S. dollar and geopolitical uncertainty continued to rattle investor confidence.
Let's look at the numbers from Wednesday for the Dow, S&P 500, and Nasdaq:
Dow Jones: 20,591.86; -59.44; -0.29%
S&P 500: 2,344.93; -8.85; -0.38%
Nasdaq: 5,836.16; -30.61; -0.52%
Today's market highlights:
President Trump says that U.S. Federal Reserve Chair Janet Yellen's job is safe, but that the U.S. dollar is getting too strong against other currencies around the globe.
Industrial and materials stocks weighed on the Dow, while telecom and financial stocks helped reduce today's downturn.
Now, here's a look at today's most important market events and stocks, plus a preview of Thursday's economic calendar.
DJIA Today: Dow Slides After Trump Calls U.S. Dollar Too Strong
The Dow Jones dropped close to 60 points Wednesday as geopolitical concerns about Syria, China, and North Korea continued to shake investor sentiment. Markets also reacted to a statement by President Donald Trump in which he said the U.S. dollar was "getting too strong." His comments fueled a flight to safe-haven assets like gold and the Japanese yen. The CBOE Volatility Index – widely considered the markets' fear gauge – jumped over 6% today.
Act Now: Saudi Arabia's $100 Billion Plan to End Big Oil
With President Trump's statements coming at a time when geopolitical instability is rising, many investors are asking the same question: Is the next stock market crash on the horizon? That's why we want our readers to be prepared if there is a crash in April. Here are the factors that you must know about, plus our 2017 Stock Market Crash Protection Plan.
Gold prices were the biggest beneficiary of Trump's statement as they hovered near a five-month high. Gold prices added 0.8%, while silver prices climbed 0.96%.
Crude oil prices fell Wednesday on news that U.S. inventory levels continue to remain stubbornly high. The weekly inventory report from the U.S. Energy Information Administration indicated that domestic crude stocks increased by 276,000 barrels at Cushing, Okla., the nation's largest delivery point. Despite the uptick, overall crude inventory levels declined by 2.2 million barrels around the country.
WTI crude oil fell by roughly 0.8%, while Brent crude dropped by 0.9%.
Trending: Are Penny Stocks Good Investments in 2017?
But the story slipping beneath everyone's radar today is happening at Apple Inc. (Nasdaq: AAPL). Readers of Money Morning who acted on our Apple supplier stocks recommendations that were made just four months ago have made profits of as much as 55%. Now we have two more picks – and investors should expect big things out of these two Apple suppliers.
Stock Market News and Top Stocks to Watch Today: April 12, 2017
Video

The Ultimate "Rocky" Stock
Thursday's U.S. Economic Calendar (all times EDT)
Jobless Claims at 8:30 a.m.
PPI-FD at 8:30 a.m.
Bloomberg Consumer Comfort Index at 9:45 a.m.
Consumer Sentiment at 10 a.m.
EIA Natural Gas Report at 10:30 a.m.
Three-Month Bill Announcement at 11 a.m.
Six-Month Bill Announcement at 11 a.m.
Five-Year TIPS Announcement at 11 a.m.
Baker Hughes Rig Count at 1 p.m.
Bond Market Close at 2 p.m.
Fed Balance Sheet at 4:30 p.m.
Money Supply at 4:30 p.m.
Must Know: Seven Ways to Tell If Your Gold Is Real
Follow Money Morning on Facebook and Twitter.