A 2017 stock market crash could be on the horizon as President Trump's actions hike uncertainty.
President Trump's election victory injected a dose of optimism into traders. The Dow has climbed 12% since Election Day and set an all-time high of 21,115 on March 1.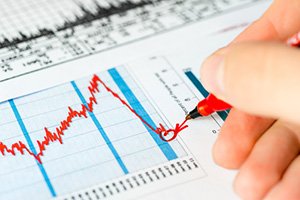 But that optimism came from beliefs about how President Trump's policies would be good for markets, from repealing Obamacare to reforming the tax code to scaling back America's involvement in costly foreign conflicts.
And while that optimism pushed stocks to new heights, they could fall just as quickly if President Trump's plans fail. The Dow fell 100 points the week Trump failed to push House Republicans to vote on a new healthcare bill. And the Dow fell another 138 points after President Trump ordered the largest non-nuclear bomb ever to be dropped in Afghanistan.
There are even more major policy decisions coming soon, and that could lead to the sort of uncertainty that causes the next stock market crash. But Money Morning readers shouldn't fear. We'll show you why a stock market crash in 2017 could happen, and we'll show you exactly how to protect your money and maximize your profits...
Why More Instability Could Cause a 2017 Stock Market Crash
Investors and traders alike crave stability in the markets. But a collapse of President Trump's proposed policies and scaling up involvement in foreign wars could grow uncertainty. And that sort of uncertainty can spook markets into a stock market crash.
For example, one of the President Trump's next big policy promises is in peril.
President Trump made many campaign promises that feature spending as much as $54 billion more on defense, $1 trillion on infrastructure, and $1.4 billion for school choice.
A failure on Trump's budget proposal could be far worse for the stock market than the healthcare bill because it deals a blow to a lot of investor hopes. And President Trump's budget is in serious trouble, too.
"It's dead on arrival. It's not going to happen," said Sen. Lindsey Graham.
That's an even bigger deal because an impasse over funding the government could lead to a government shutdown next week. A government shutdown could end in a market crash.
Plus, global instability is rising, too.
After dropping the largest non-nuclear bomb ever on Afghanistan, the Trump administration is also mulling over the possibility of committing troops to Syria and launching a strike in North Korea.
If the Dow dropped over 100 points after the big bomb drop in Afghanistan, the potential of an all-out war with North Korea could send the markets spiraling down.
But the big reason these events could lead to a stock market crash is because the markets are dangerously high right now...
Past Stock Market Crashes Show Us It's Time to Prepare
Past stock market crashes have shown us periods of speculative investing have overinflated stock prices. And when the stock market bubble pops, the results are disastrous.
Take the stock market crash of 1929, for example. Speculation in the Roaring '20s had nearly everyone putting money into the market. Many amateur investors were even borrowing money to invest on margin. That sort of risky speculation sent stocks soaring 300% during the 1920's bull market.
Don't Miss: China Readies Itself for Global Trade War with U.S. and WTO
But it couldn't last. When stocks started to fall, investors panicked. Between Black Tuesday (Sept., 29, 1929) and June 1932, the Dow dropped 86%.
A similar bout of speculation led to the stock market crash in 2008. This time overvalued home prices collapsed and brought the stock market down with them.
Home prices doubled between 1996 and 2006. This led everyone from borrows to lenders to investors to believe home prices would only rise. People bought homes that were too expensive for their budgets, banks handed out risky mortgages, and Wall Street packaged up these risky mortgages as tradeable securities.
But when home prices fell, the result was a massive wave of foreclosures. And because Wall Street traded mortgages, these asset values plummeted. The housing collapse ended with the 2008 stock market crash and a massive financial crisis.
Unfortunately, we're now seeing many of the same signs of speculation driving markets higher today...
Why the Stock Market Is Too High
Speculation is again driving stock prices to perilous heights, and that means an event that adds to global uncertainty could trigger a stock market crash. The main culprit this time has been our long period of low interest rates.
You see, the Fed tried to help jumpstart the economy after the 2008 stock market crash by slashing interest rates. The Fed cut rates from over 5% to 0.25% in 2008.
The Fed hoped low interest rates would cause companies and individuals to borrow money since it would be so cheap. Cheap borrowing could help businesses expand during the recession, growing the economy alongside them.
That's not what happened...
Trending: Why One of Trump's Boldest Economic Promises Will Be Delayed Till 2018
Instead, many publicly traded companies borrowed enormous sums of cash at these record low rates, but they used the money to buy back shares of their own stock. Since 2008, public companies borrowed $1.9 trillion while buying over $2 trillion of their own stock shares.
The effect that this had was to inflate stock prices beyond their true value. That's led to record highs, but the stocks are far above their real value, which makes them ripe for a correction.
The Shiller price/earnings (P/E) ratio is a common measure of the stock market's overall value. Today, that ratio sits at 29.11, which is 74% above its historical rate. That's higher than it was before the 2008 stock market crash, when the ratio sat at 27.4.
And as President Trump's economic agenda stalls and the prospects of major foreign conflicts near, those overvalued stocks could come crashing down. That's why we're showing you how to protect your money during a stock market crash. Here's how to prepare your wealth for a market crash...
Our 2017 Stock Market Crash Protection Plan
Here Are 10 "One-Click" Ways to Earn 10% or Better on Your Money Every Quarter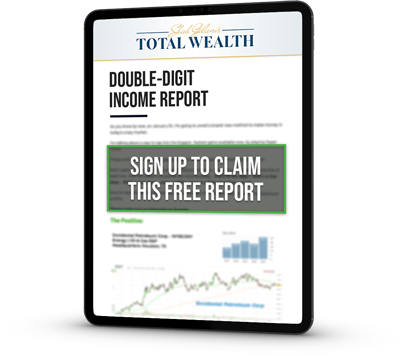 Appreciation is great, but it's possible to get even more out of the shares you own. A lot more: you can easily beat inflation and collect regular income to spare. There are no complicated trades to put on, no high-level options clearances necessary. In fact, you can do this with a couple of mouse clicks – passive income redefined. Click here for the report…