Investors looking for an edge in the market have flocked to our free Profit Alerts service, where we provide Money Morning readers with the top marijuana stocks to watch each week.
And for readers who already signed up for Profit Alerts (you can sign up here), we sent an alert on April 4 about the first marijuana ETF trading anywhere in the world.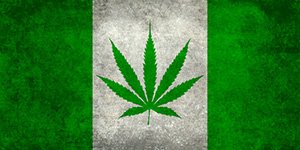 The Horizons Medical Marijuana Life Sciences ETF debuted on the Toronto Stock Exchange (TSE) on April 5 under the symbol HMMJ. And when reviewing HMMJ's performance thus far, I found a new profit opportunity.
One stock in HMMJ's holdings is expected to climb 27% over the next 12 months.
And that's just a conservative estimate.
In fact, one projection shows the stock price climbing 66% in the next year.
Now, I know what you're thinking: Most pot stocks are penny stocks right now and trade on over-the-counter (OTC) markets.
And you're correct. There are certainly risks to investing in marijuana stocks, but there is also a tremendous profit opportunity…
The Risks of Owning Marijuana Stocks
Penny stocks are known for volatile price swings, and OTC markets aren't regulated the same as major indices like the New York Stock Exchange (NYSE) and Nasdaq. And because marijuana is illegal under federal law right now, all of these reasons make investing in cannabis stocks speculative.
However, HMMJ only invests in public companies that are in legal and regulated segments of the marijuana industry. That's part of what makes the marijuana stock we're watching today so intriguing.
Video
The Marijuana Gold Rush
According to its website, "HMMJ will initially not include exposure to companies involved in the medical marijuana industry in jurisdictions like the United States where it is still illegal under federal law."
This marijuana stock also trades on the Nasdaq. That means it's regulated like any other stock that trades on this major index, while still offering massive upside.
It's already climbed 59.08% in 2017, and that's just the beginning of the profit potential this stock could offer…
One of the Top Marijuana Stocks to Watch in 2017