Americans overwhelmingly support marijuana legalization. A Gallup poll from October revealed 60% of U.S. citizens were in favor of cannabis legalization.
And because of growing legalization efforts, marijuana sales are booming, reaching $6.7 billion in 2016 in North America. That's why we are sharing with Money Morning readers three marijuana stocks to watch right now.
But before we share the three pot stocks on our watch list, we wanted to make sure our readers are aware that marijuana stocks are speculative investments.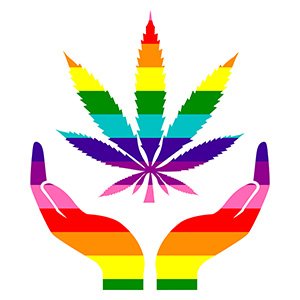 The majority of marijuana stocks trade on over-the-counter markets, which aren't regulated like the Nasdaq or New York Stock Exchange (NYSE). Also, most cannabis stocks are penny stocks, and penny stocks are known for being notoriously volatile.
Cannabis is also illegal under U.S. federal law, and there is no way of knowing how the Trump administration will handle marijuana regulation.
BRILLIANT: Average Americans Are Becoming Marijuana Millionaires
However, we've also included a company to watch that operates in a legal business and doesn't directly sell marijuana. It makes for one of the best investments in the cannabis industry for risk-averse investors.
And the first marijuana stock on our watch list is Grow Condos Inc. (OTCMKTS: GRWC). Incorporated in 1999, Grow Condos provides turnkey grow facilities for cannabis growers.
The company also owns, develops, and manages industrial properties.
And GRWC made it on our watch list because of a recent transaction. On March 13, Grow Condos announced it acquired Lake Selmac Resort & RV Park in Oregon in a cash, stock, and debt deal. Full financing was not disclosed.
In its March 13 press release, Grow Condos said it was able to fill a niche need because of current marijuana laws. You see, it's illegal to recreationally smoke cannabis in national and state parks.
But with the Lake Selmac Resort & RV Park, Grow Condos can "offer the freedom of experiencing Oregon's strikingly beautiful landscape while also allowing its visitors to enjoy Oregon's 420 friendly privileges."
Having a new source of revenue should help the GRWC stock price climb.
But that's not the only marijuana stock on our watch list. We have two more, and the next marijuana stock has already climbed over 126% so far in 2017.
And it could keep climbing through its diversified portfolio in the marijuana industry...
Two More Marijuana Stocks to Watch in 2017